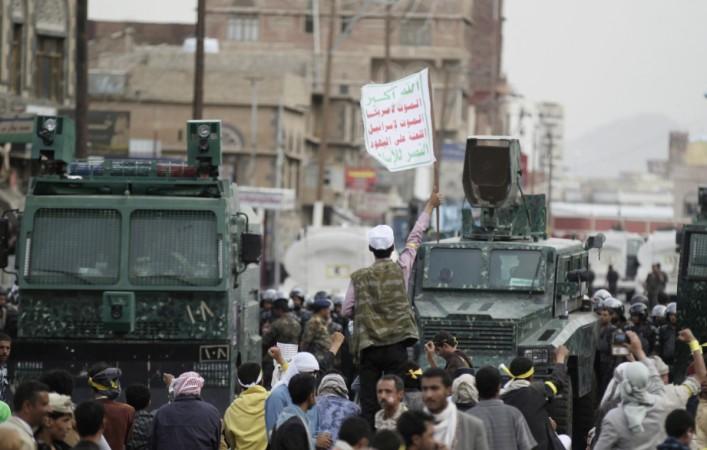 An Iranian blogger, who was arrested along with his wife in November last year, has been sentenced to death after he was found guilty of insulting the Prophet Muhammad on Facebook.
30-year-old Soheil Arabi was using eight Facebook pages under different names and admitted insulting the Prophet on the social network, reports suggest.
The Iranian Revolutionary Guards Corps (IRGC), the branch of Iran's military, which supposedly protect the Islamic system, says that the Arabi man had written the "material without thinking and in poor psychological condition", according to a report by The Independent.
The paper cited an 'Informed source' speaking to the International Campaign for Human Rights in Iran while reporting that the Branch 75 of Tehran's Criminal Court, under Judge Khorasani, found the blogger guilty of insulting the Prophet, a crime technically referred as "sabb al-nabi". He was sentenced on 30 August, but the incident has gained notice only on Friday.
The clause on the punishment for insulting the Prophet is explained in Article 262 and 264 of the Islamic Penal Code in the country. The former article dictates a death penalty for such a crime while the latter converts the sentence to 74 lashes if the insults were not deliberately made or were made in anger.
"Unfortunately, despite this Article and the explanations provided, the judge issued the death sentence," the source was quoted as saying.
"They didn't even take notice of Soheil's statement in court in which he repeated several times that he wrote the posts under poor (psychological) conditions, and that he is remorseful."
The source further added that the way the man was arrested was also illegal, revealing that it is not clear how the agents were able to enter the man's house at the time. All the doors were reportedly locked and family members were asleep.
"He and his wife were arrested and some of their photographs and personal belongings were taken after their home was searched," the source said.