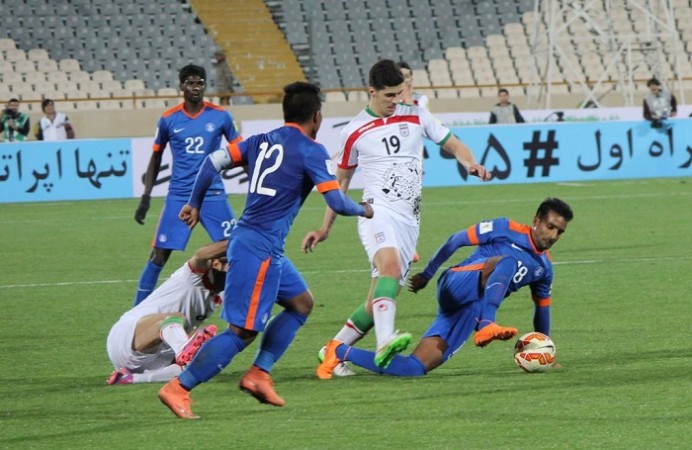 India went down to Iran in a 2018 Russia World Cup pre-qualifier, but the latter team's coach Carlos Queiroz was quite impressed by the performance put on by Stephen Constantine's men. Despite a comfortable 4-0 victory for his Iran team, Queiroz, the former Real Madrid and Manchester United coach, was all praise for India, who he believes have improved greatly from the last time the two teams met.
Already out of contention in terms of moving on to the next stage of the qualifiers and playing with a depleted squad as well, sans skipper Sunil Chhetri, not much was expected of this India team, but India put up a gallant effort in Tehran, eventually going down to goals from Ehsan Haji (2), Sardar Azmouri and Ali Reza Jehan.
"I was very much surprised by Team India's display," Queiroz was quoted as saying by the AIFF's official website. "There has been a vast improvement in their performance over the last few months."
Constantine felt luck and superior opposition was the difference in the lopsided result, with the India manager ruing the fact that his side gave away a penalty in the first half, which gave Iran the morale-boosting 1-0 lead at halftime.
"They controlled the game," Constantine said. "It was a very difficult game for us even before it kicked off. In the first half, we conceded from a penalty and had two players coming out for injury. It made it all the more difficult for us."
Constantine, who gave Udanta Singh an international debut in this match – the 23rd player to make his debut for India in the past 12 months -- felt inexperience eventually told, as India failed to cope with the pressure exerted by the home team.
"We tried to contain Iran and paid the price for some mistakes," Constantine added. "We were short in some areas and paid the price for that. Iran are one of the best teams in Asia and playing at the Azadi Stadium has its own challenges."