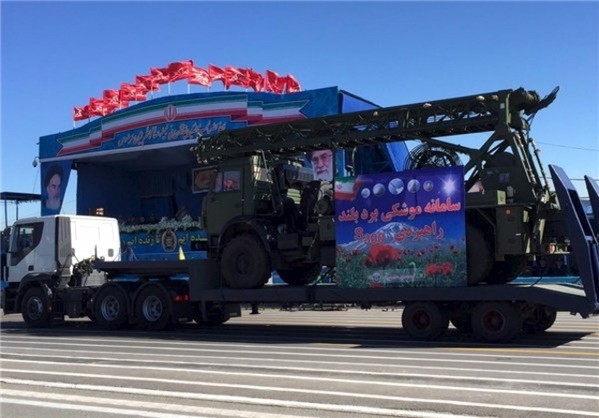 Iran test-fired another ballistic missile last month, local media reported on Monday, despite criticism from the United States and European nations over its missile tests. In March, Tehran had tested two Qadr missiles with the ability to reach its regional rival Israel, with one of the missiles even stamped with a message in Hebrew that read — "Israel must be wiped out."
The country's Supreme Leader Ayatollah Khamenei had earlier defended the tests stating there was a need for improving Iran's defence capabilities in the face of threats.
The Iranian forces successfully tested a high-precision medium-range ballistic missile two weeks ago, an army official was quoted by Tasnim News Agency as saying on on Monday.
"Two weeks ago, we test-fired a missile with a range of 2,000 kilometres and a margin of error of eight metres," Deputy Chief of Staff of the Iranian Armed Forces Brigadier General Ali Abdollahi said.
Earlier this year, the U.S. had imposed sanctions on Iran over the ballistic missile test of its first precision-guided weapon, conducted in October last year. The U.S. maintains that the United Nations resolution bans Tehran from conducting ballistic missile tests that can enhance its capability of deploying nuclear warheads. However, Iran has said the tests are only meant for defence purposes.
"The tests do not violate the nuclear agreement but Western powers have sought to pressure Iran into halting them," Iran's Press TV said in a report. On Sunday, Press TV released a survey that showed a majority of Iranians felt "the U.S. is looking to find fresh excuses for sanctioning Iran over its missile capabilities," while many also believed "Washington has been trying to make Iran's military vulnerable through targeting its missile programme."
Iran's missile tests have strained relations between Tehran and Washington despite the two countries reaching a historic nuclear deal last year, that led to the lifting of decades-old sanctions on Iran in January.
Under the nuclear deal, Iran agreed to scale down its nuclear activities in return for lifting of economic sanctions, and also agreed to limit its enriched uranium stockpile and phase out centrifuges from the current stockpile of 19,000 to 6,000 in 10 years.