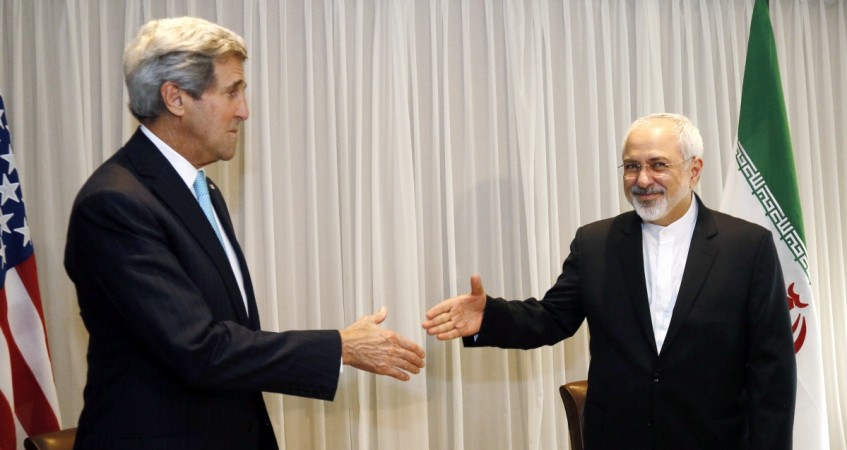 An Iranian official on Thursday warned that the country's uranium enrichment program will continue if the United States slaps Tehran with more sanctions against the country's stance on nuclear weapons.
"Naturally, if there is no agreement on the issue (of Iran's nuclear program) then both sides can return to their previous positions," the General director of Iran's Foreign Ministry Political and International Security Department, Hamid Baedinejad told reporters at the country's embassy in Moscow, according to RT.
"Iran can continue to develop its nuclear program from the perspective that benefits the country's national interests. Iran will continue its development and we will install more centrifuges."
The warning comes days after Iranian parliament on Tuesday passed a bill asking the government to continue with all its nuclear activities if the United States passes new sanctions.
In his address, Baedinejad accused US Congress members of being "interested" in bringing forward more anti-Iran sanctions. "American Congress has radical elements. There is an element, which can implement sanctions against Iran," he said.
The development comes close on the heels of President Obama vowing to veto any new sanctions imposed on Iran, during his State of the Union Speech held in January.
"When I came into office, I made a commitment that Iran would not obtain nuclear weapons, that we would do everything we could to prevent that," Obama had said during the much talked-about address.
"If Iran obtained a nuclear weapon than it would trigger an arms race in the Middle East, make our job in terms of preventing the proliferation...much more difficult."
Delegations from the US, Russia, China, United Kingdom, and France, plus Germany (P5+1) started talks with the Iranian delegation in Geneva on 15 January, a dialogue that is likely to continue till June. According to the delegation, an agreement would hopefully be reached by March although experts are of the view that the dialogue might end in a stalemate.
In his remark about Iran's nuclear program, Obama had said:
"I will veto a bill that comes to my desk. And I will make this argument to the American people as to why I'm doing so. And I respectfully request them to hold off for a few months to see if we have the possibility of solving a big problem without resorting potentially to war. And I think that's worth doing."