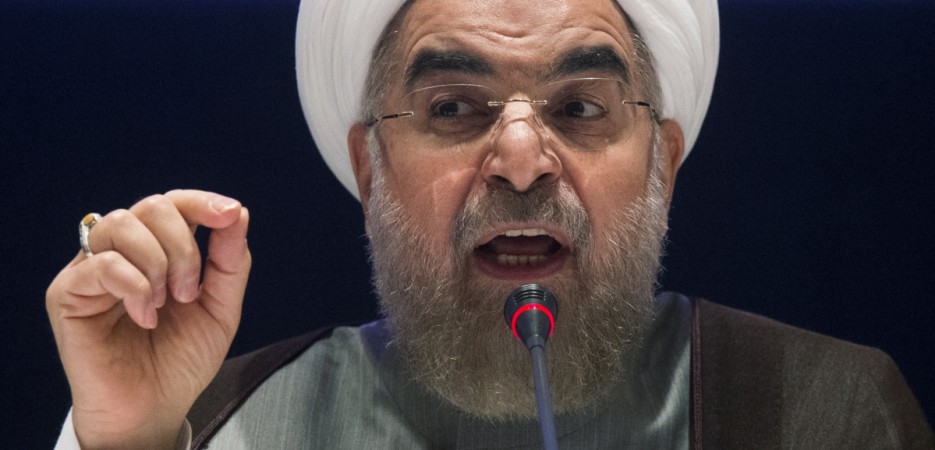 A historic nuclear deal between Iran and six major nations has been reached, Western and Iranian diplomats said on Tuesday, after heightened activity through Monday raised expectations of an imminent announcement.
"All the hard work has paid off and we sealed a deal. God bless our people," an Iranian diplomat told Reuters on Tuesday.
A western diplomat told The Associated Press that the final nuclear agreement will allow UN inspectors to push for visits to military sites in Iran, which could, however, be challenged by Tehran.
An arbitration board comprising members of the seven negotiation nations will have to make the final decision if such a situation arises, the diplomat said on Tuesday.
Iran's semi-official Fars news agency sparked global interest after it announced that 'Iran and the six powers will hold a comprehensive meeting at the U.N. headquarters in Vienna at 1000 am local time' on Tuesday.
Global oil prices took a downturn on expectations that a nuclear deal will ease Western sanctions and trigger a spurt in oil exports out of Tehran.
In a sign that the nuclear deal was possibly finalised and ready to be announced was a tweet from an account said to be run by Iranian president Hassan Rouhani, which said - "#Irandeal is the victory of diplomacy and mutual respect over the outdated paradigm and exclusion and coercion. And this is a good beginning".
The tweet was, however, deleted and replaced by another that started with an 'if' - If #IranDeal, victory of diplomacy and mutual respect over outdated paradigm of exclusion and coercion. And this will be good beginning". A similar tweet was also seen on the official Twitter account of Iranian foreign minister Javad Zarif.
The US and its negotiating partners - Britain, China, France, Germany, and Russia - reportedly met after midnight on Monday for a possible last-minute discussion, according to The Washington Post.
Reuters also cited sources stating that an announcement on the Iran nuclear deal is imminent.
The deal will result in the lifting of harsh economic sanctions imposed on Iran for years, according to Reuters. The global powers demanded a curb on Iran's nuclear programme and access to UN inspectors to Iran's sites in order to clear suspicions that Iran had been harbouring ambitions of developing nuclear weapons under the cover of a civil nuclear programme.
But reports have also suggested negotiators are not unanimous on lifting the UN arms embargo on Iran and a ban on its ballistic missile programme.
If the deal is indeed agreed upon, the UN Security Council is likely to adopt a resolution on it this month, while the process to begin the implementation of the deal will start in early 2016.