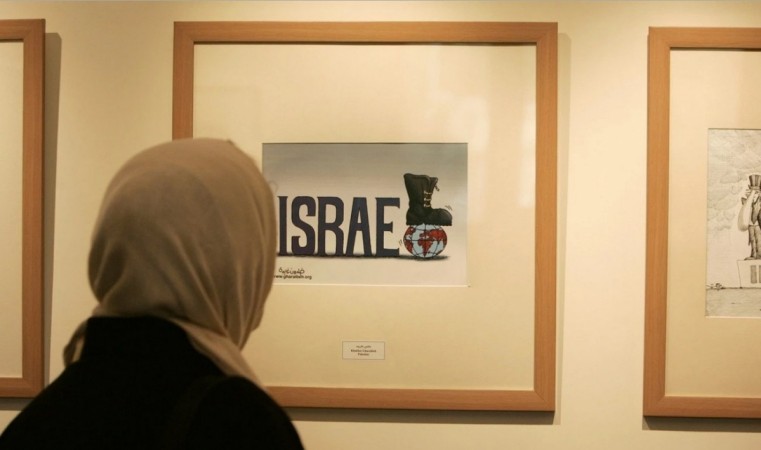 Come May, Iran will host an "international" exhibition to mock the horrors of the holocaust for a second time after a gap of nine years.
Reports claim that over 300 artists from Iran, Turkey, France, Brazil and China among a host of other countries have sent in their entries for the International Holocaust Cartoon Contest.
According to Iran's state-supported Fars News Agency, the exhibition will feature some of the 839 pieces of "artwork" submitted as part of the contest by artists from more than 50 countries.
Iran had organised the first International Holocaust Cartoon Contest in 2006 after the Danish newspaper Jyllands-Posten published cartoons depicting Prophet Mohammad. This year in January following the Charlie Hebdo cartoons, Iran announced that it will be organising the event once again to test "the West's tolerance."
Iranian secretary Shojaei-Tabatabaii told Fars that out of the total 312 artists participating in the exhibition, 208 were from foreign countries.
The first prize winner of the contest will be awarded a cash prize of $12,000 and their work will be shown at the Palestine Museum of Contemporary Art in Tehran. The second and third place winners will receive $8,000 and $5,000, respectively.
In 2006, Moroccan artist Abdellah Derkaoui won the contest for his work that showed a crane emblazoned with a Star of David building a wall around Jerusalem's Al-Aqsa Mosque. The wall had a black-and-white image of the Nazi death camp Auschwitz-Birkenau.