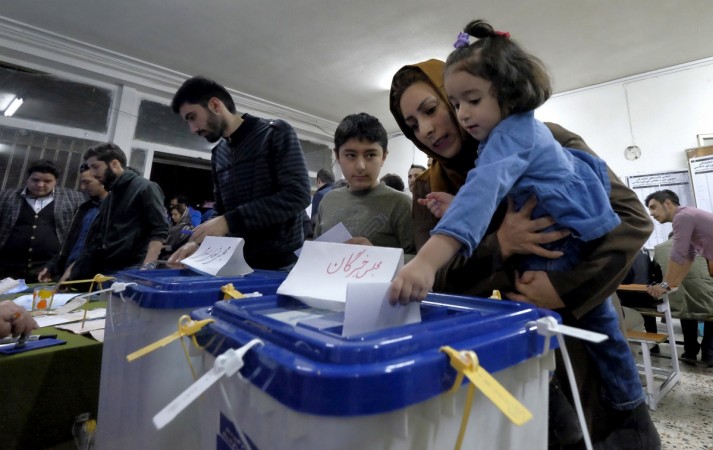 Moderates won 59 percent seats in the clerical body Assembly of Experts in Iran, according to its Interior Ministry. Former president Akbar Hashemi Rafsanjani led the election with maximum votes.
Iran voted Friday, Feb. 26, for its 290-member Majlis or Parliament and 88-member Assembly of Experts, a religious body that elects the Supreme Leader. Moderates' and reformists' coalition List of Hope is reportedly leading in the Majlis, while the moderates have claimed a clear win in the Assembly of Experts. This was the first election since Iran signed a deal with world powers opening up the economy and putting sanctions on its nuclear programme.
Incumbent President Hassan Rouhani won third place, reports Fars News Agency. Apart from Rafsanjani and Rouhani, 50 other moderates secured a seat in the Assembly, reports the Associated Press. In Tehran, the moderates and reformists have taken 15 of the 16 seats in the Assembly, and swept all 30 seats in the Majlis.
However, hardliners have also secured a position in the religious body. Ayatollah Ahmad Jannati was the only hardliner re-elected from Tehran. Jannati is a member of the Guardian Council, a formal monitor that screens election candidates, reports the AP. A close ally of Supreme Leader Ayatollah Khamenei, he is also fiercely opposed to democratic reforms in the country.
The Assembly is expected to elect a new Supreme Leader sometime in the future. However, it also has the power to challenge the incumbent leader's position, which has never happened before.
As many as 800 candidates had contested the elections for the 88 seats in the Assembly.
The parliamentary result, which is forecast to be favouring moderates, is expected Monday night.