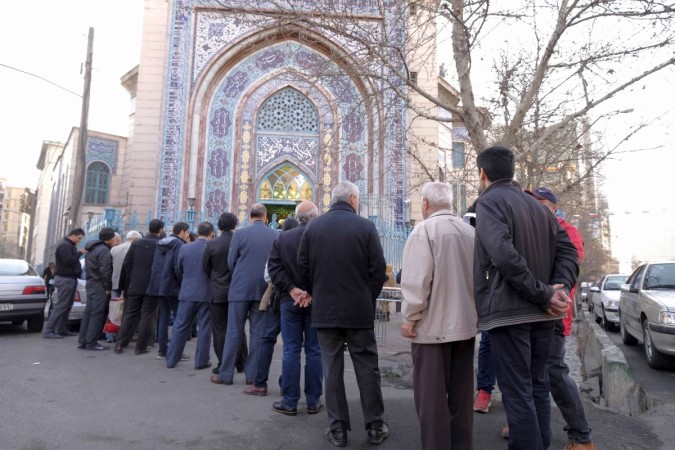 Early reports of Iran's election results show the moderates and reformists are leading the race for seats in parliament. The results will influence incumbent President Hassan Rouhani's re-election in 2017 and the future of the country's youth.
A huge turnout was witnessed as Iran voted Friday. A few polling stations had to stay open way past the stipulated time as Iranians lined up to cast their vote for the first time after a nuclear deal was signed by the Middle-Eastern country with world powers.
"Whoever likes Iran and its dignity, greatness and glory should vote," BBC quoted Supreme Leader Ayatollah Ali Khamenei said as saying, as encouragement to voters.
Early results from some of the provinces indicate none of the three major parties will have an outright win. However, reformists are set to return to parliament in a big way, having grabbed seats from the hardliners, reports the Guardian.
Minorities like the Jews, Zoroastrians and Christians, including Assyrian, Chaldean, and Armenian, also turned out in great numbers to vote, reports Iran's Fars news agency.
The parliamentary elections in Iran will put in place 290 new Member of Parliament while the election of the Assembly of Experts will put in place 88 new clerics. Khamenei, who has the say on approving candidates, had disqualified more than half the 12,000 candidates who had filed nomination, including a major chunk of reformists.
The campaigning for the elections has been hectic. The hardliners, much like the reformists, put the focus on the economy during campaigning as 25 percent of the youth in the country are unemployed. However, hardliners remain sceptical over opening up the economy to foreign investment, unlike the reformists.
"The economy will be the priority for the next government," Gholam-Ali Haddad-Adel, a principalist, was quoted as saying by the Guardian.
The complete result is expected early next week.