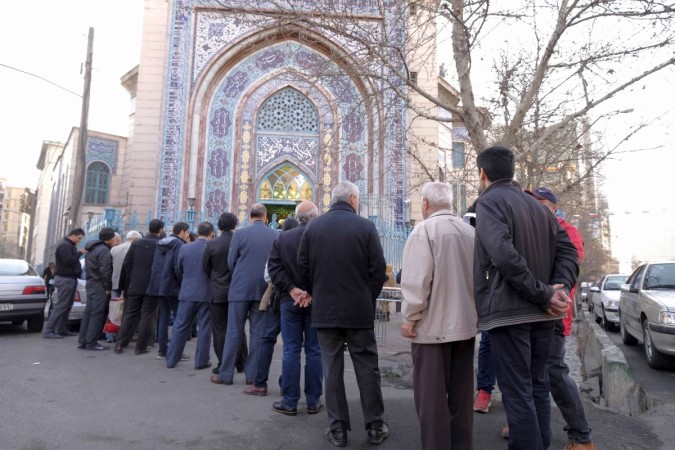 National elections in Iran began Friday, where voters will be electing 290 Members of Parliament and 88 clerics to the Assembly of Experts. This is the first election in Iran since the economic sanctions were lifted and the nuclear deal was agreed on.
The voters will be directly electing the members to the Assembly of Experts, who are in charge of electing the Supreme Leader in the country. They are elected for a period of eight years, whereas the parliamentarians are elected for four. Given that the current Supreme Leader Ayatollah Khamenei, the Shia head of state, is 76 and has cancer, it is expected that the council will have to choose a Supreme Leader sooner than later.
The voter turnout is expected to be around 70-80 percent, according to Information and Public Opinion Solutions LLC survey shared with AI Monitor. At least 67 percent of those surveyed veered towards current President Hassan Rouhani. Only 26 percent thought that the election will be completely free, while 46 percent thought that it would be somewhat free.
As many as 6,200 candidates, including 586 women, will be contesting the parliamentary elections. The candidates for the parliament and the Assembly are approved by the Guardian Council and Khamenei is said to have blocked many reformists this election, reports Al Jazeera.
Recently, Khamenei disqualified a prime reformist candidate giving rise to concerns over state control over the elections.
"That message is: We do not share any power with you," Nader Karimi Joni, a journalist close to the reformist movement told Al Jazeera. "The more reformists in the Assembly, the more chance they will get to pick a new leader closer to their line of thinking."
The emphasis during this election has been on the economy as 25 percent of youth in the country is unemployed, reports BBC.
"The economy will be the main priority for the next government," Gholam-Ali Haddad-Adel, a principalist, was quoted as saying by The Guardian. Principalists are conservatives who want to preserve the era that followed Islamic Revolution in Iran.
Reformists and Moderates have aligned to keep the conservatives out of the parliament and the Assembly of Experts. The moderates and the reformists are in support of Rouhani, and want to further open up the economy to the west.
Results from small constituencies is expected to be announced Friday night, whereas provincial cities would declare the result by Saturday morning, and Tehran would take at least three days, according to The Times of Israel. As many as 1,000 candidates are contesting for 30 seats in the capital of Iran.