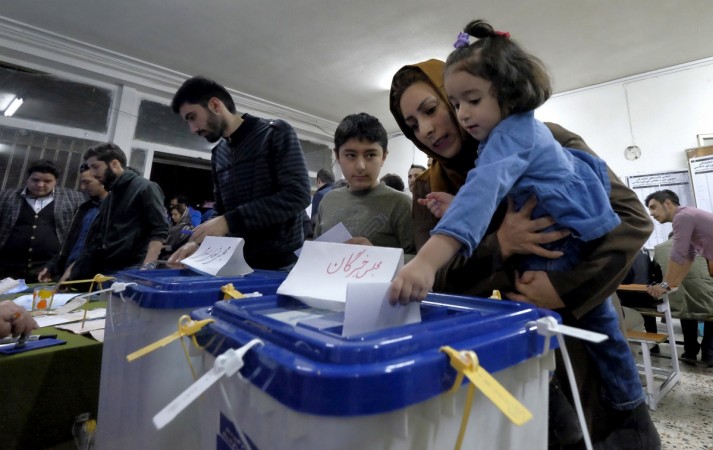 Iran's state TV reported on Saturday that President Hassan Rouhani's List of Hope coalition was in the lead in the second round of parliamentary elections for the 290-seat Islamic Consultative Assembly or majlis. Iranians voted on Friday for 68 seats in the assembly as no clear winners had been found in those seats after the February elections.
Official results are scheduled to be announced on Saturday. However, unofficial reports have said that moderates won at least 33 seats — 31 reformists and two moderates — while 21 were won by independents and 14 by conservatives, Agence France Press quoted Fars News Agency. The coalition needs to win at least 40 seats in the parliament to form the controlling majority, according to Associate Press.
As many as 55 constituencies had voted on Friday. However, there was no voting in Tehran as all the 30 seats there were won by Rouhani's List of Hope in the first round.
Rouhani's coalition had made major gains in the Iranian elections in February. It had won around 80 seats in the parliament and also marked a clear win in the Assembly of Experts. The Assembly of Experts is a religious council that is responsible for electing the supreme leader, a position currently held by Ayatollah Ruhollah Khomeini — a conservative who was opposed to the nuclear deal.
With Rouhani's win reforms in the economy are expected in Iran, which recently was allowed to sell its oil globally again. The theocratic republic country signed a nuclear deal with six countries agreeing to a limited missile programme in return for lifting of economic sanctions.