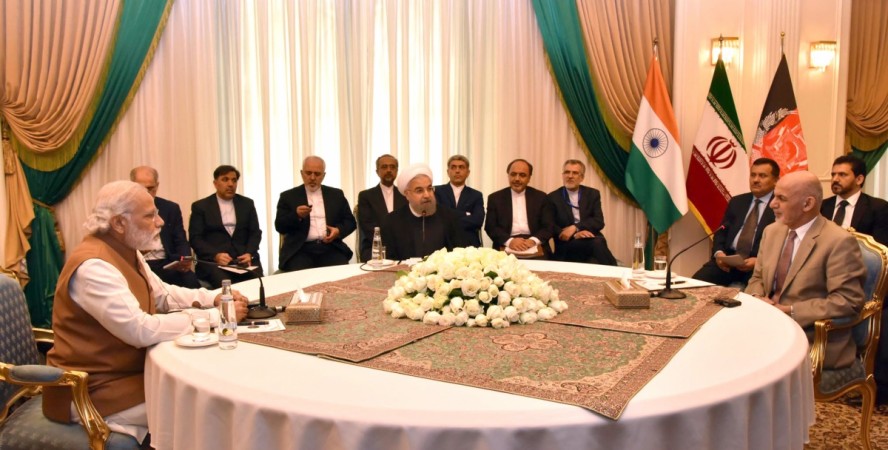 Iran did not have India on its mind initially, when it came to developing the strategic Chabahar port. The Islamic country had approached Pakistan and China first and only when they refused, it approached India, according to the Iranian envoy to Pakistan.
Mehdi Honardost, the Iranian ambassador to Pakistan, while speaking on Pakistan-Iran relations at the Institute of Strategic Studies Islamabad (ISSI) on Friday, said both the countries (Pakistan and China) did not evince any interest to develop the port when offered, according to the Express Tribune.
Iran, India and Afghanistan recently signed a trilateral agreement, one part of which involves Indian developing the Chabahar port and the other, construction of a transport-and-trade corridor through Afghanistan. India has committed an investment of about $500 million for the project.
Seeking to allay Pakistan's feeling at having being left out, Honardost said the project still offers scope for participation of other countries.
"The deal is not finished. We are waiting for new members. Pakistan, our brotherly neighbours and China, a great partner of the Iranians and a good friend of Pakistan, are both welcome," Pak Tribune quoted him as saying.
He said that Iran invited India because it has stood by the Islamic country during difficult circumstances. "India was a good friend during the sanctions, the only country to import oil from us during sanctions."
Conscious of the rivalry between India and its neighbours China and Pakistan, Honerdost said, "We are ready for any rapprochement between regional countries which directly impact the interests of the people of our countries."
The envoy said the two ports – Chahbahar port of Iran and Gwadar port of Pakistan – "complement" each other and therefore should not be seen as rivals, according to the Express Tribune.