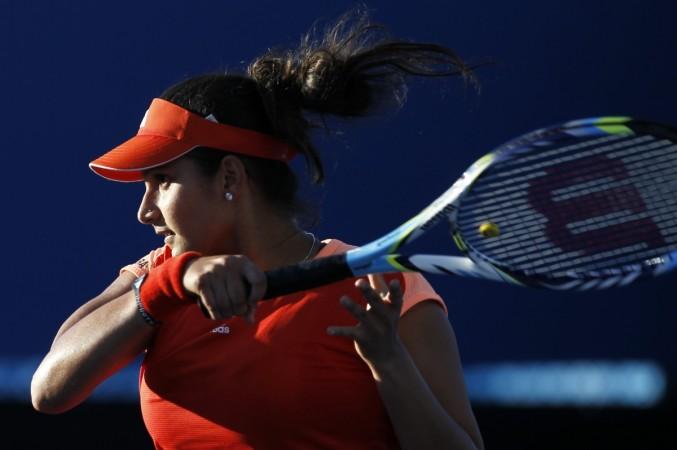 Sania Mirza has expressed her excitement about teaming up with the legendary Roger Federer for the Indian Aces in the inaugural edition of the International Premier Tennis League (IPTL), which is scheduled to start towards the end of next month.
Federer, who was not part of the IPTL initially, replaced Rafael Nadal as Indian Aces' marquee player last month, after the Spaniard pulled out of the competition due to a nagging injury and fitness issues.
And with just less than a month to go for the IPTL to kick-off, Sania cannot hide her delight at the prospect of playing alongside Federer. The three-time Grand Slam winner is also confident about the competition and its chances of finding success.
"I think it is going to be great for this region to have such great tennis players come out and play. I think I am personally excited to be in the same team as Roger Federer. I am looking forward to that. I think it is a great format and hopefully it is going to click," PTI quoted the Indian as saying.
Other than Federer and Sania, Indian Aces will also feature Rohan Bopanna, France's Gael Monfils and Fabrice Santoro, Serbia's Ana Ivanovic and United States great Pete Sampras, who will feature in the legends tiebreak, if required.
Meanwhile, Sania finished the year on a high, winning the WTA Finals doubles title with her partner Cara Black of Zimbabwe. The pair, who played together for the final time, clinched the title with a comprehensive 6-1, 6-0 victory over defending champions Hsieh Su-wei and Peng Shuai in Singapore on Sunday.
"To finish off the season like this, it's good. Basically, I achieved what any tennis player wants to achieve in a year, win a slam, win a gold medal and win the year-end championships. It has been an incredible year for me," Sania pointed out.
"Especially, to finish off the partnership [with Black] this way, on such a high, winning the way we did in the final. It has been pretty amazing."