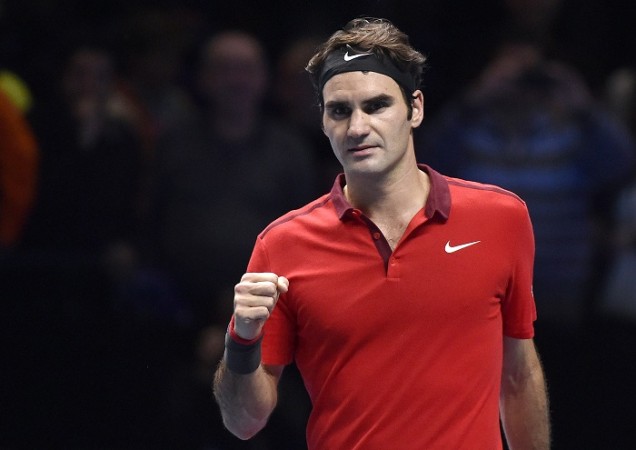 Tennis legend Roger Federer has expressed his delight in finally getting the chance to play in India.
The 17-time Grand Slam winner played in front of the Indian tennis fans in New Delhi when he turned up for the Indian Aces in their match against Singapore Slammers in the International Premier Tennis League (IPTL) on Sunday.
Federer was on fire on his IPTL debut, winning the doubles and mixed doubles matches 6-1 and 6-0, partnering Rohan Bopanna and Sania Mirza respectively, while he also beat Tomas Berdych 6-4 in the men's singles, handing the Aces their sixth win in the competition.
Speaking of his first time experience in India, the Swiss maestro stated it has been a "pleasure and privilege" to finally play in the country.
"It is special (to be in India) to say the least. I have played in many places in the world, but there is nothing like playing somewhere for the first time. India is a big country with lots of history, tradition in culture or sport and to come and finally play here is really a pleasure and privilege," PTI quoted the 33-year-old as saying.
" I think it is wonderful to see tennis is a big sport in the country and the potential is there with all the great players India has produced over the years, so for me to come here and feel the crowd and see them get involved and excited."
Federer, who is one of the players who has always maintained that tennis should not undergo many vast changes along with time, has now hailed the IPTL and insisted the format has a place in the sport.
"I think it is very exciting. It definitely has a place in tennis, something more fast-paced, more exciting. In tennis, everything goes very serious and professional, the way it is supposed to be, and it is not going to go away but I do believe we have more potential, opportunities," Headlines Today quoted the world no.2.
"IPTL is entertaining, the players seemed to be unbelievably excited and very pumped up and happy to be here and it carries over to the crowd. I am very happy at the success of IPTL so far."