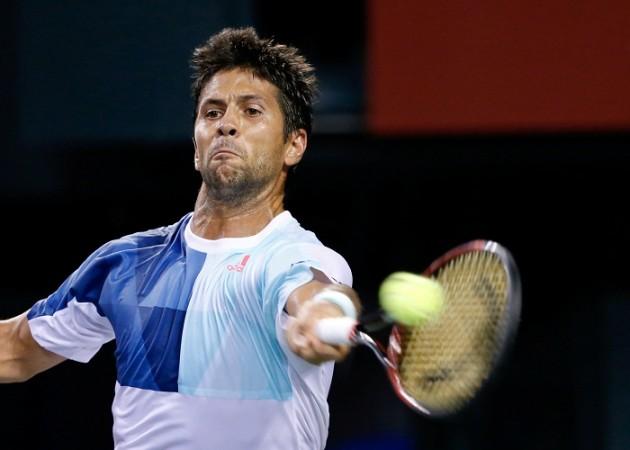 The final leg of the International Premier Tennis League kicks off today at the Gachibowli Indoor Stadium, Hyderabad, where the Japan Warriors take on the UAE Royals in the first match.
After a disappointing start to the tournament, the Japan Warriors turned things around in the second leg, which saw them beat the Indian Aces and the UAE Royals to climb up to the third position on the points table. Fernando Verdasco, who started the tournament in disappointing form, came back strong in the second leg winning two back to back sets. He will be a key player for them if they are to win their next two matches and book a place in the finals.
The UAE Royals, on the other hand, have seen their form drop as the tournament progressed. After winning two of their three matches in the first leg of the tournament, they were tipped as possible finalists. However, in the second leg of the tournament they did not win a single match. The UAE Royals currently sit at the bottom of the table and another loss at this stage of the tournament could see them get knocked out.
The second match of the day sees the Indian Aces take on the OUE Singapore Slammers. Both these teams have been top performers in this tournament so far. If the Indian Aces can pull off another win in this match, they will guarantee a place in the finals. But this will not be an easy task as the Singapore Slammers head into the final leg of the tournament on the back of two impressive wins against the UAE Royals and the Japan Warriors.
The Singapore Slammers have not beaten the Indian Aces in the first or second leg of this tournament so this will make for an interesting watch given the importance of this match for both the teams.
Where to Watch Live
Japan Warriors vs UAE Royals is set to begin at 4 pm local time (10.30am GMT). The second match is scheduled to start at 7.30 pm local time (14.00 pm GMT)
India: TV: Star Sports Select HD2. Live Streaming: Hotstar.
Singapore: TV: Singtel.
South East Asia: TV: Fox Sports.
UK: TV: Sky Sports 3. Live Streaming: Watch Sky Sports.
UAE: TV: Abu Dhabi Sports.
USA: TV: Tennis Channel. Live Streaming: Tennis Channel online.
International: Live Streaming: IPTL TV.