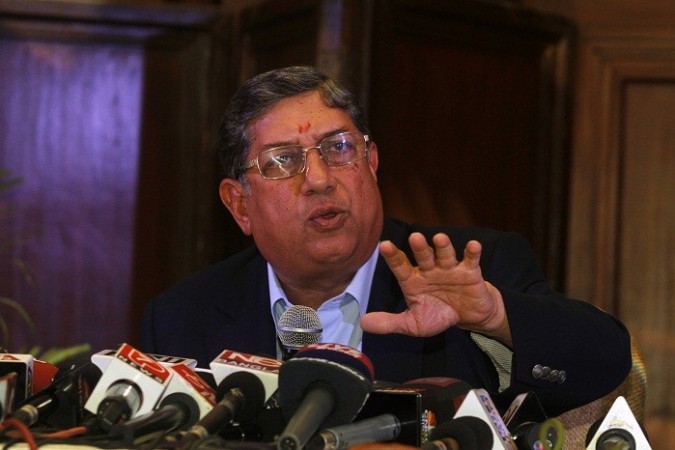 The Supreme Court has asked BCCI President N Srinivasan to step down from his position as a first step for a fair probe in the IPL fixing charges. Also, the court finds Srinivasan's reluctance to quit "nauseating".
"No fair investigation is possible unless he steps down," the court stated, reported PTI. The next hearing will be on 27 March before which Srinivasan will have to make a call, observed a two-man panel of the apex court - Justices AK Patnaik and FMI Kalifulla. Patnaik clarified that otherwise the court will pass an order and make it "mandatory" for him to quit.
"Content in the sealed report is damning. Why is Srinivasan sticking to the chair? If he doesn't quit, we would pass an order," the court stated.
Though the report of the Mudgal committee were not disclosed to the public, the BCCI lawyers were shown portions of it.
"There are no definite findings by the Mudgal committee but the allegations are of a very serious nature," Patnaik said about the sealed envelope.
The Mudgal report submitted on 10 February alleged Gurunath Meiyappan, the BCCI chief's son-in-law, of making bets and passing on information about the team to outsiders. The report also stated that he was not simply an "enthusiast" but a close official of IPL franchise CSK. The main cause of the report was to "cleanse the game".
Meanwhile, Srinivasan refused to comment on the issue. However, BCCI vice-president Ravi Savant said the board has no option but to abide by the court. "I haven't read the report yet," Savant told Headlines Today. "But if the Supreme Court has said something we are bound by it. It cannot be ignored."