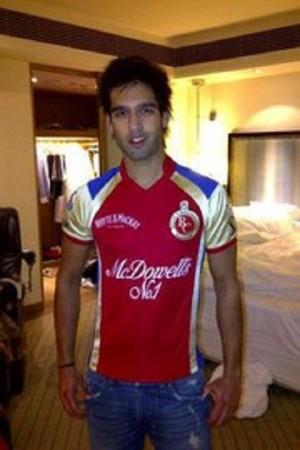 The woman who was allegedly molested by Royal Challengers Bangalore's (RCB) player Luke Pomersbach at the post-IPL party in a five-star hotel Thursday in New Delhi has now slammed RCB's director Siddhartha Mallya for his comments on social networking site Twitter about her.
The victim, Zohal Hamid, has sent a legal notice to Siddhartha asking him to apologize within 48 hours or face legal actions. She has even approached the Delhi Commission for Women regarding Mallya's tweet.
Siddhartha had accused the Indian-American woman of deliberately trying to get friendly in the party. "She was all over me last night (Thursday) and asked for my bbm (blackberry messenger) pin," the 25-year-old RCB owner tweeted.
However, Hamid has rubbished his claims saying that she went to the party with her fiancé Sahil Peerzada, who was an invitee, Rediff reported.
"I did meet (Siddhartha) Mallya. Sahil was with me," she said.
She said, "I am really hurt, I am disappointed. It is a false statement. My attorneys are taking action against him."
According to Rediff news, DCW Chairperson Barkha Singh is taking the complaint seriously and "will take up the matter on Monday," she said.
Meanwhile, Australian cricketer Pomersbach has also denied the allegations against him.
"(I am) shocked to be in this position. I can't believe this is happening and I'm really disappointed when people make things up," he was quoted as saying by an Australian daily, Indian Express reported.