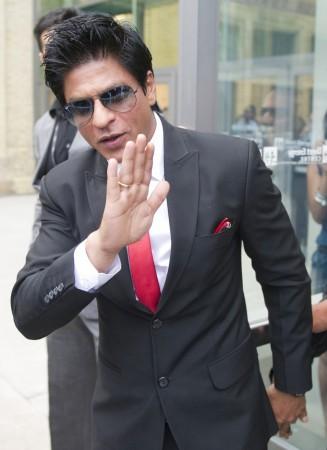 Bollywood superstar and co-owner of Kolkata Knight Riders - Shah Rukh Khan - broke his silence on the latest controversies on Indian Premier League (IPL) betting scandal and extended support to Rajasthan Royals co-owner Raj Kundra.
The 47-year-old actor expressed his disappointment over the recent reports of betting saying, "As a team owner, I don't appreciate what's happening. As a proud person and a sports lover, I think if you are on the game, apni film ki ticket black nahin karna chaiye. Hum toh nahi bechenge, kisi aur ko karna hai toh karne de. I think as a team owner one should not indulge in all these practices even if you are a betting person by nature," Hindustan Times quoted the actor as saying
Besides speaking against betting, the actor batted for Rajasthan Royals co-owner Raj Kundra, who reportedly admitted to betting. However, Kundra came up against the reports and issued a statemnt claiming to be innocent.
Speaking on Kundra, Shah Rukh said, "He is Shilpa Shetty's husband and she was one of my first heroines. I am very close to them. Raj is a friend. He doesn't need it," Shah Rukh told the daily.
"I'm sure he will fight this battle legally and something will come out of it. These are claims of bookies which need to be verified. I don't think bookies should be believed the moment they take a name," he added.
Shah Rukh also affirmed that he was never indulged in any sort of betting and believes that illegal betting was against Islam. "I am not a betting person. I take risks which are real. Not risks which are fixed. Even when sometimes we play with friends during Diwali, which is again a small amount of Rs.100, it's all done in fun. I don't take the money, even if I earn from it. I'm Islamic about a few things. I've never taken illegal money or interest, or as we call it haram ka paisa. I have never loaned out money as a business. I am very clear about it," he said.