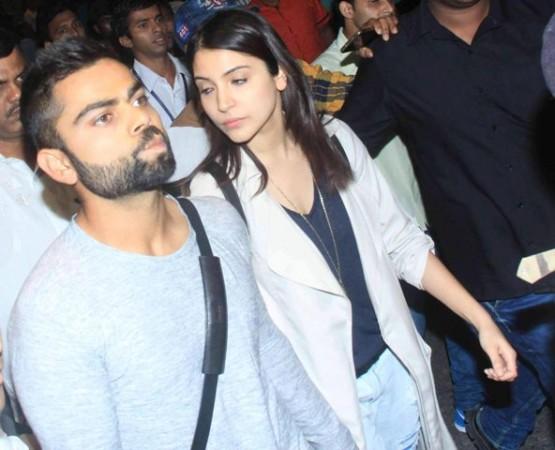 Anushka Sharma was blamed on social media for beau Virat Kolhi's poor performance and India's loss against Australia in the ICC World Cup 2015 semi-final match in Sydney.
However, many stood by the actress who was a mere spectator cheering her beau from the stands in the Sydney Stadium.
Despite such setbacks, Anushka's fans have a reason to smile.
According to a report in ABP News, the Bollywood actress is likely to perform at the opening ceremony of the upcoming season of Indian Premier League (IPL).
The ceremony with be held at Kolkata's Salt Lake stadium on 7 April and the officials are in advanced talks with the "NH10" actress regarding the matter.
If Anushka gives her nod, this will be her first official performance in a BCCI event, where she will set the stage on fire with her sizzling performance.
Not just Anushka, the organisers are also keen on bringing Hrithik Roshan and Varun Dhawan to make the event grand.
The treasurer of Cricket Association of Bengal (CAB), Biswarup Dey, confirmed the news to the daily: "The talks are fruitful and we are hopeful of seeing Anushka for the IPL opening ceremony. The Board is in talks with the actress and an official announcement will be made soon."
As per the IPL tournament rule, all the team captains are required to grace the opening ceremony. This means, Anushka's boyfriend Kohli will also be present, representing Royal Challengers Bangalore.
To make the moment a special one, the organisers are planning for some surprises too. "There will be a few surprises in store. This will be an event to remember," Dey added.
At present, lovebirds Anushka and Kohli are in Delhi to attend cricketer Sursh Raina's wedding to Priyanka Chowdhary, which will taken place on 3 April.