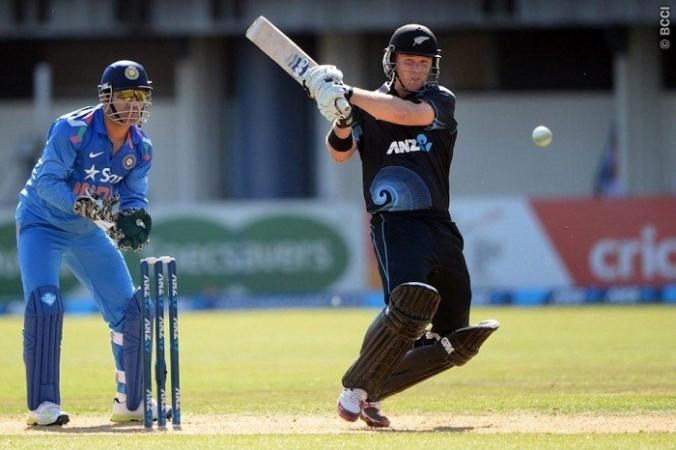 With the IPL 7 auction less than 24 hours away, fans of cricket and the glitzy T20 league will just be happy to see the focus turned to more field-related factors than the current Justice Mudgal report issue which has turned the spotlight on a couple of rather big franchises.
Several big name players are included in this fresh auction, with the IPL franchises only allowed to retain up to five players, with another further Right to Match card.
The likes of Virender Sehwag, Yuvraj Singh, Mahela Jayawardene, Jacques Kallis and Kevin Piertersen, to just name a few, will go under the gong controlled by Richard Madley, and quite a few of the pulses will certainly be racing throughout the auction.
Here is a look at some of the things to expect and watch out for during the IPL 7 auction in Bangalore on Wednesday.
Kevin Pietersen, one of the most wanted men: After Pietersen's career as an England player ended prematurely, the enigmatic, talented and match-winning right-hander will be available for the entire duration of the IPL - something that would have sent some seriously large smiles across the board of the IPL franchises.
Pietersen is, on his day, one of the most exciting talents in world cricket, and apart from being able to win matches on his own, he is also a big brand - something that IPL franchises also look at closely, like it or not.
The 33-year-old right-hander has a base price of Rs 2 crore, and it will be a big surprise if Pietersen does not make a sum much, much more than that mark.
Also watch out for Quinton De Kock. The South African wicketkeeper/batsman has been in ridiculous form for the Proteas and carved the Indian bowlers to all parts of the ground in the recent ODI series. A franchise looking for a wicketkeeper than can bat at the top of the order will do well to go all out for the talented 21-year-old.
David Warner, George Bailey and Steven Smith (three Australians among many that will go for a big price): The three Ashes heroes will be a highly-sought after trio among IPL franchises. Bailey has the ability to tonk sixes for fun in the middle order, while Warner is a proven opener in all forms of the game, especially in the T20 fomat. Steven Smith's finishing ability is quite outstanding and the IPL teams do like a player that can take their team home when necessary.
Also the likes of Mitchell Johnson (wanted by his former franchise Mumbai Indians in a likely right to match option), Glenn Maxwell, Michael Hussey (still going strong) and Aaron Finch will be among other Australians that could hit the auction ceiling.
Question marks over several Indian players: Is Virender Sehwag still a big draw? Can Yuvraj Singh find a winning side, and would he settle for a supporting role if bought by one of the bigger IPL teams? Are the Pathan brothers Irfan and Yusuf worth taking a punt on? And are Murali Vijay, Amit Mishra, Manoj Tiwary and Robin Uthappa priced right at Rs 2 crore?
Good Indian players are always sought-after, owing to the fact the franchises can only field four foreigners - it is the Indian Premier League after all - and it remains to be seen, which homegrown players the teams settle on and/or go all out for.
All-rounders always big value for money: Corey Anderson will no doubt, be the biggest scalp for any IPL team. The New Zealand all-rounder has been off the scale when it comes to form over the past few months and the new Kiwi star will be a pretty rich man come the end of the auction.
Maxwell, even if not as effective with the ball, is also likely to go for a big amount, considering the great form he has shown for Australia in the T20s and ODIs, while Darren Sammy and Marlon Samuels are a couple of other good buys to consider. Shakib Al Hasan, Angelo Mathews and Albie Morkel could also be picked up for big money, while from the Indian players' perspective there are the Pathan brothers who stand out.
It will be interesting to see how well one of the best all-rounders of all-time - Kallis - fares in the auction. The RCB and KKR man has been criticised in the past for slowing down the scoring rate in the past, but there is little doubt he brings major weapons with both bat and ball with him.
Uncapped players up for auction: Several Indian players, who have never played for the India national side, will be up for auction for the first time in the IPL, and the likes of Manish Pandey, Unmukt Chand, KL Rahul - coming off an outstanding Ranji season for Karnataka --, Vijay Zol, Parvez Rasool, Pravin Tambe could add some serious money into their bank accounts.
Also, three players from Associate Nations -- Niall O'Brien, Kevin O'Brien and Ryan Ten Doeschate - have been pegged in the uncapped players category, and the latter in particular will be worth taking a shot at. Davy Jacobs and Kevon Cooper, a Rajasthan Royals regular, could also be good buys.