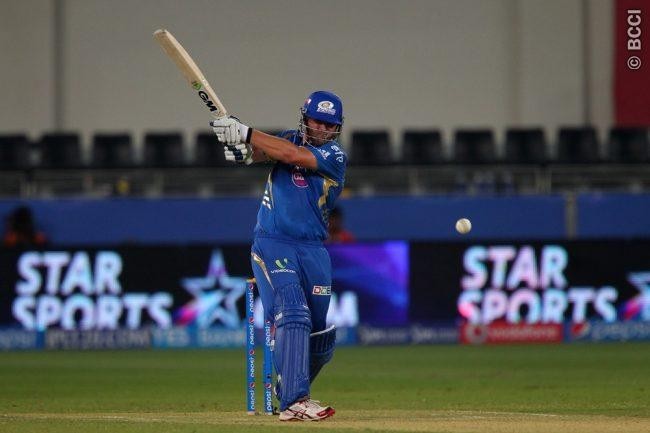 For New Zealand star Corey Anderson, the journey with the Mumbai Indians has not been a smooth sailing one, in Indian Premier League (IPL) 2014, with the player scoring just 108 runs and taking four wickets in six matches so far.
Former Kiwi cricketer Simon Doull says that young Anderson is feeling the pressure of the big price tag on him in the auctions. The New Zealander was brought by the Mumbai franchise for ₹4.5 crores this year.
Doull said that Anderson is still at a very early stage of his career, and as Mumbai have won only one game in IPL 7 and are at the bottom of the table, it is creating additional pressure on the Kiwi star.
"It was always going to be hard for Corey to fire in his first IPL as Mumbai Indians paid a lot of money for him which added the pressure on him," Doull stressed.
"They are not the team they were last year so now there is more pressure on Cory to perform which is not how it should be for a young man still finding his way in the early part of his career," he added.
Anderson marked his presence in international cricket by scoring the fastest hundred against West Indies (off just 36 balls) in a rain-hit tie in January 2014, beating Shahid Afridi's 37-ball-102, made in 1996 against Sri Lanka.
His record-breaking performance inspired Mumbai to release players like Dwayne Smith and Glenn Maxwell, who are enjoying a good run with the bat for Chennai Super Kings and Kings XI Punjab, respectively.
"Look how Smith and Maxwell are doing now. Theirs are a good example of how a more relaxed atmosphere can help you perform better," said Doull.
Doull said that Anderson has just started playing for the Black Caps and needed more time to establish himself in the international arena. He added that the 23-year-old, who has just played seven Tests, 12 ODIs and as many T20s, was bought for too high an amount by the Mumbai team.
"I think Mumbai paid too much money for Corey. He is a good kid but you have got to give him time to develop as an international player. He needs at least two years more to improve his game. He has just started playing for New Zealand.
Even the fastest hundred he scored was in a shortened game," Doull pointed out.
(Ed: VP)