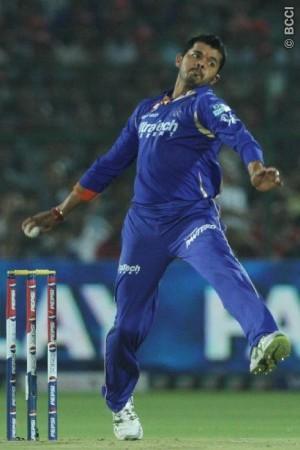 Board of Control for Cricket in India (BCCI) President N Srinivasan on Thursday expressed shock over the spot-fixing controversy around the ongoing Indian Premier League (IPL) 2013, but ruled out scrapping the tournament because of the incident.
"I don't agree that IPL is untenable. I do not agree that IPL should not continue. The game of cricket should not stop. We will do everything to root out corruption. But to make a sweeping statement that the IPL is untenable is wrong," Srinivasan told reporters via video conference.
"We will take action as per our rules. We have no information about other cricketers from the police. If any more information comes to the BCCI we will act immediately," he added.
The Delhi Police arrested S Sreesanth, Ankeet Chavan and Ajit Chandila of Rajasthan Royals on Thursday in Mumbai for the alleged spot-fixing in the ongoing IPL matches. Seven other bookies have also been taken into custody, out of which three were arrested in Delhi.
Meanwhile, the BCCI has suspended all the three players in question and Rajasthan Royals team has issued a statement expressing their surprise at the allegations against three of their players and assured to co-operate in the investigation process.
"We have been informed that 3 of our players have been called in for investigation on spot fixing in matches. We are completely taken by surprise. We do not have the full facts at this point and are unable to confirm anything. We are in touch with the BCCI on this matter," said the statement.
"We will fully cooperate with the authorities to ensure a thorough investigation. The management at Rajasthan Royals has a zero-tolerance approach to anything that is against the spirit of the game."
The police said that the players were offered ₹60 lakh to slow 20 runs in an over in their match against Mumbai Indians (MI) on Wednesday. MI put up 166 runs on the board, but interestingly, Sreesanth was not featured in the match.
Spot-fixing is not like match fixing where one tries to change the course of a game. In spot-fixing a player makes a pre-determined decision, like bowling a wide or a no-ball in the fifth ball of the sixth over.