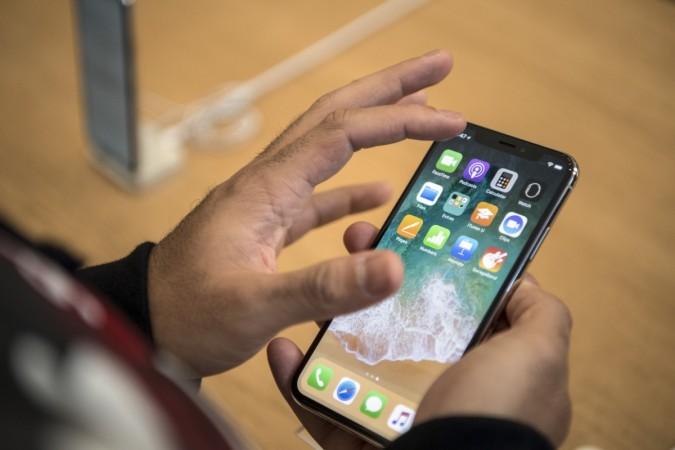 The iPhone X, the most-expensive iPhone Apple has ever made, became the world's best-shipping smartphone in the fourth quarter of 2017 with 29 million units shipped during the period. But the number of shipments was still below analysts' estimates as sales of the $999 handset were expected to reach 30 million, according to Singapore-based market research firm Canalys.
There were multiple reasons why Apple failed to meet industry expectations. While the iPhone X's big price tag was apparently too high for consumers in some markets, Apple's split launch strategy also didn't allow iPhone X shipments to be the fastest ever for an iPhone.
"Having more strength lower down its portfolio is great for Apple's total shipments, and it will almost certainly beat its record quarter for iPhone shipments. But it does pull a small proportion away from the top tier," Ben Stanton, analyst at Canalys, told The Register, adding that the iPhone SE, 6s, 7, 8 and X made the "market dynamics very different from previous years."
Apple also faced difficulties in the iPhone X production process in early November as Face ID turned out to be more complex than previously anticipated. The situation, however, got better in late November and throughout December, helping supply exceed demand in some markets by the end of the quarter.
"One major benefit to Apple is that customers are increasingly realising the residual value of their old smartphones, opting for trade-in programmes to offset the high price of the iPhone X," Stanton said in a statement.
Then, why would Apple discontinue the iPhone X in the summer of 2018 as predicted by Ming-Chi Kuo at KGI Securities?
According to Kuo, Apple will ship around 18 million iPhone X units in Q1 and then about 13 million in the Q2 of this year, before the phone reaches its "end of life around mid-2018."
While Kuo believes that the primary reason behind such a decision is weaker-than-expected sales of the iPhone X, Stanton said that it's more likely to be "a pre-planned portfolio move."
"Apple's portfolio strategy is typically fully baked at least 18 months in advance. If Apple kills iPhone X this year, it won't be because of low shipments. It will be a pre-planned portfolio move. Similar to when Apple ended iPhone 5 to launch iPhone 5S and iPhone 5C," Stanton told The Register.
According to the analyst, Apple seems to be at its best performance to date, thanks to the massive changes it made to its portfolio in Q3, which helped the company avoid risks it took by upgrading the iPhone in both design and user experience.
"While new technologies, such as Face ID and bezel-less displays, help to justify the $999 price tag and maintain competitiveness with Samsung, Huawei and Google, having a larger portfolio allows Apple to meet its overall shipment targets, and protect its market leadership in the premium segment," Stanton said.