AfterApple launched iPhone X earlier this year, it was widely reported that there would be a delay in the shipment of iPhone X units due to some production issue. Some analysts even predicted that Apple wouldn't be able to meet demands well into 2018. But Apple has turned to accelerating the production of the iPhone X.
If you're eagerly waiting to buy Apple's iPhone X, but annoyed with the Apple's shipment delays, here's some good news. KGI's Ming-Chi Kuo comes with an interesting report about the iPhone demand and supply.
According to the repor, Apple's supply chain has stepped up its strategy for iPhone X production. Foxconn's iPhone X factories are reportedly working hard to produce 450,000-550,000 units daily, instead of the 50,000- 150,000 units from just a few months ago.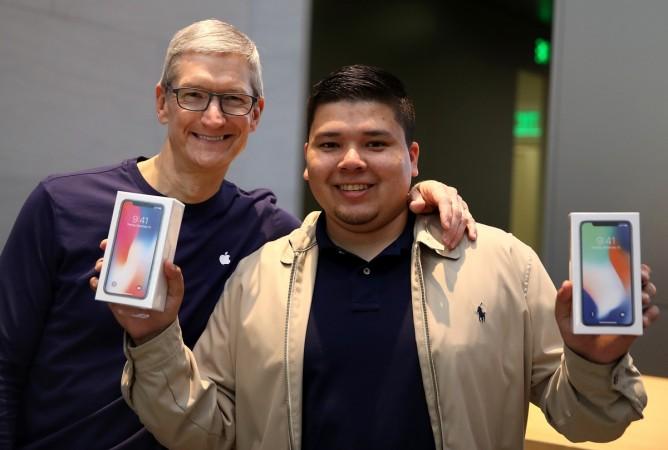 Parts suppliers are also ramping up production, with Career's LTE antenna seeing 100 percent month-on-month growth and the Dot projection module from Sharp and LG hitting 80-90 percent production yield.
As per Mac Rumors, in the fourth calendar quarter, the iPhone X is expected to see 10-20 percent higher shipments due to improved production rates. Kuo is predicting that iPhone X shipments in the first quarter of 2018 will be flat or slightly lower compared to the fourth quarter.
Meanwhile, analysts from Morgan Stanley say Apple in 2018 could sell upwards of 262 million iPhones, a significant jump from the current record which is 231.2 million units in 2015.
This means if you order the iPhone X from Apple's Online Store, you will receive it within one or two weeks, down from five or six weeks of delay seen immediately after pre-orders began.
Moreover, Apple stores will continue to get regular shipments, so it's easier to get your hands on the device in the crucial holiday shopping season.