The iPhone X is undoubtedly the most-anticipated smartphone of 2017. The device that is bound to revolutionise the future of smartphones has opened for pre-orders in India and will eventually go on sale on November 3.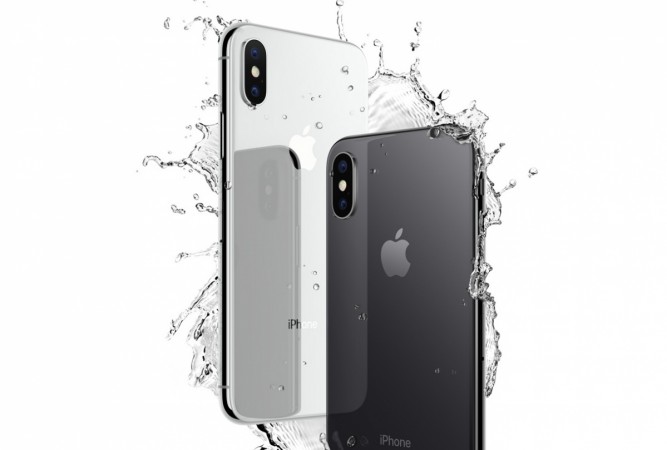 Apple's first all-screen iPhone will start at Rs 89,000 for the base 64GB model with the top-of-the-line 256GB version costing all the way up to Rs 1,02,000. We know the prices are very high, but we are talking about Apple's 'latest' and 'greatest' here. If that doesn't convince you, there are plenty of introductory offers on the iPhone X which might cheer you up. Take a look.
iPhone X pre-booking offers on Flipkart:
Flipkart is offering some exclusive launch offers on the iPhone X. You can pre-order the iPhone X 64GB at Rs 89,000 or avail No Cost EMI starting from Rs 14,834 for a period of 6 months.
Apart from that, there is also an option to avail other EMI schemes starting from Rs 3,083 for the 64GB variant offered by Axis Bank at 15 percent rate of interest. The 256GB iPhone X will be available for an EMI starting at Rs 3,487 at 15 percent interest as well. But also think twice before making a buy in the EMI scheme as you need to make the monthly payments over a period of three years, or simply put, 36 months (if availed at Rs 3,083 per month).
For people who are planning to buy the iPhone X by exchanging their existing smartphone, Flipkart is offering up to Rs 20,000 off on exchange (applicable for both 64GB and 256GB variants). If you exchange iPhone 7 Plus to buy the iPhone X then you can get the smartphone for a price as low as Rs 13,500.
For CitiBank credit card holders, Flipkart is offering Rs 10,000 off for the iPhone X.
Also, Flipkart is also offering Rs 22,000 cashback on iPhone X if you buy the smartphone via Citi credit and Citi World debit card but it can only be availed if you buy the iPhone X with Apple Watch. If you buy an iPhone X along with Apple AirPods, you can get Rs 15,000 cashback. It also has a buyback offer value of Rs 52,000.
Axis Bank credit card holders are entitled to an extra 5 percent off.
iPhone X pre-booking offers on Amazon.in
If you choose to buy the iPhone X from Amazon.in, you're in for a big surprise as the e-commerce site throwing a very interesting offer on the phone in association with Reliance Jio.
Amazon.in has listed the iPhone X with a 70 percent Jio Buyback offer.
Here's how the 70 percent buyback offer works:
You can pre-book the iPhone X with Reliance Jio on Amazon.in by paying an advance deposit amount of Rs 1,999. Following which Reliance will ensure that the buyers will fetch a "maximum" value of 70 percent of the iPhone X MRP, meaning 70 percent of Rs 89,000 or Rs 1,02,000 depending on the variant, when they return the device after one year, provided the device meets the return criteria.
Meanwhile, this offer will be applicable only to active Jio subscribers who buy the iPhone X during the offer period starting November 3, 2017, and ending on 31 December 2017.
Here's how to apply for the offer:
To avail the Jio 70 percent buyback offer on iPhone X, you need to be an active Jio subscriber.
Download the MyJio app on your newly-bought iPhone X.
Open the MyJio app and click on "Jio-iPhone offer enrol now" tab within the app.
On the enrolment page, enter the IMEI of the iPhone X and enrol the device for availing the offer.
Post IMEI validation, enter your Jio mobile number. Accept the terms and conditions, which is, you will be required to make consecutive recharges of Rs 799 or above for a period of 12 months or a one-time yearly recharge of Rs 9,999.
Last day to enrol for the offer is December 31.
iPhone X Citibank Rs 10,000 cashback offer
Apart from the Jio buyback offer, there is another exciting offer on Amazon for Citibank Credit Card and Citibank World Debit Card holders who can avail an exclusive Rs 10,000 cashback. However, this offer is valid from October 27 to November 2, 2017.
The iPhone X 64GB which is priced at Rs 89,000 will be available at an effective price of Rs 79,000 after the cashback and likewise the Rs 1,02,000 iPhone X 256GB will effectively cost Rs 92,000.
There are no special steps to avail this offer. You just need to go through the normal purchase process. The cashback offer can be availed even on EMI scheme but the entire amount needs to be paid using the Citibank cards. This offer is applicable only once per card.
iPhone X Jio offer on Jio.com and Reliance Digital Stores
The iPhone X with Jio 70 percent buyback offer can be pre-booked on Reliance Jio's official website Jio.com and Reliance Digital Stores across India. In order to pre-book the iPhone X, you need to make an advance payment of Rs 1,999 (like on Amazon.in).
The procedure to avail the offer is the same as with Amazon.in. The iPhone X users will be offered with the Jio Rs 799 plan, which includes 3GB of 4G data per day alongside free voice calls, SMS and a complimentary subscription to Jio apps.
Meanwhile, you will get the Reliance Jio 70 percent buyback on the iPhone X when you are ready to upgrade to the next iPhone. Jio will give you a coupon worth 70 percent of the iPhone X invoice (MRP) value which you can use at Reliance Digital store.