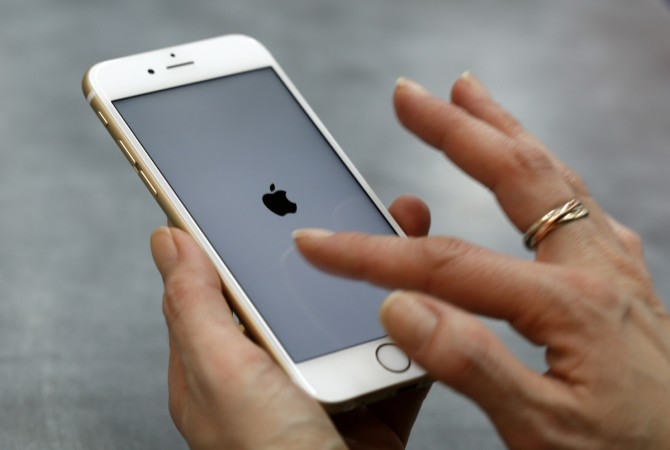 Apple is fixing a major problem found in some of the iPhones, which caused unexpected shutdowns at 30 per cent battery levels and the only way to turn them back on is connecting to a power source. Thanks to the latest iOS 10.2.1 software update rolled out to all iPhone users, the annoying bug has mostly been resolved.
For most part, Apple failed to acknowledge it as an issue, but the latest software update should address it once and for all. The iOS 10.2.1 was released on January 23, and those who haven't updated their iPhones yet must do so right away.
Apple told TechCrunch that the iOS 10.2.1, which has been updated on over 50 per cent of active iOS devices, reduces the unexpected shutdowns by more than 80 per cent in iPhone 6s models and by over 70 per cent in iPhone 6.
You might ask what about the remaining percentage of the chance where your iPhone might actually shut down unexpectedly. Well, fret not. Apple has added "the ability for the phone to restart without needing to connect to power."
In a detailed statement sent to TechCrunch addressing the major problem and its fix, Apple said:
"With iOS 10.2.1, Apple made improvements to reduce occurrences of unexpected shutdowns that a small number of users were experiencing with their iPhone. iOS 10.2.1 already has over 50% of active iOS devices upgraded and the diagnostic data we've received from upgraders shows that for this small percentage of users experiencing the issue, we're seeing a more than 80% reduction in iPhone 6s and over 70% reduction on iPhone 6 of devices unexpectedly shutting down.

We also added the ability for the phone to restart without needing to connect to power, if a user still encounters an unexpected shutdown. It is important to note that these unexpected shutdowns are not a safety issue, but we understand it can be an inconvenience and wanted to fix the issue as quickly as possible. If a customer has any issues with their device they can contact AppleCare."
If you are one of those who are affected (and annoyed) by the unexpected iPhone shutdowns, this update is an important one. Since it is available over-the-air, you can simply connect your iOS device to a Wi-Fi network and check for updates from the phone's settings.