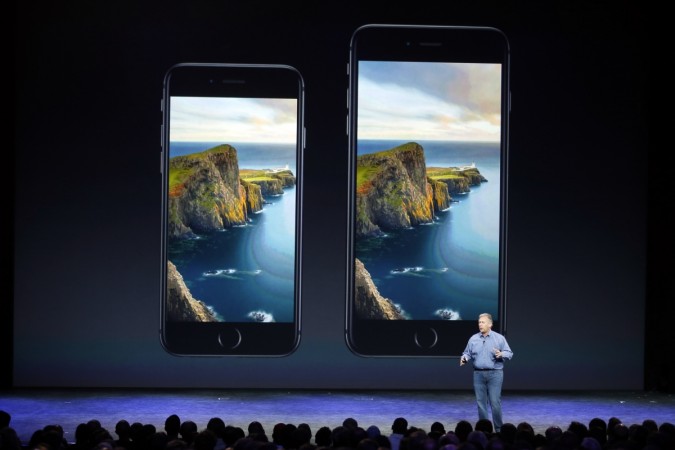 Ever since the wrappings came off the latest iPhone, Apple Inc has been inundated with orders. Apple released iPhone 6 and iPhone 6 Plus smartphone on 9 September.
As expected, the demand has outrun the supply as a result of which, customers may have to wait for another three to four weeks for the latest device. The company has announced that iPhone 6 would go on sale from 19 September in US, for which Apple began accepting online orders from Thursday.
The 4.7-inch version would be available next week from 19 September, the company said; while the larger 5.5 inch iPhone 6 plus version model may take another month's time.
"The response to iPhone 6 and iPhone 6 Plus has been incredible with a record number of pre-orders overnight. Pre-orders are currently available online or through the Apple Store App," Reuters quoted spokeswoman Trudy Muller.
Other telecommunication device retailers like Verizon Wireless, AT&T and Sprint Corp too have announced a delay in shipments for up to six weeks.
Analysts opine that Apple's latest larger display devices and re-designed models may hit roadblocks in production and may not plunge into bulk sales immediately.
The company is yet to announce the date for its release in China -- the world's largest smartphone market. Hence, Chinese customers could have to wait till the end of year to be able to buy the latest Apple products.
iPhone 6 orders have exceeded the expectations of the company this year. The figures recorded are much more than last year and the year before, AT&T's chief executive of mobile and business, Ralph de la Vega told investors at a conference in New York.
"It is such a great thing to wake up in the morning to know that you have hundreds of thousands of orders already before you even have a cup of coffee," Ralph de la Vega said .
Meanwhile, the Indian grey market and e-commerce sector have had a field day since the launch. The products were offered at twice the original price on a few website. For instance, on eBay India, a 16 GB iPhone 6 was being offered for ₹1,00,000, while the expected market price is not expected to shoot beyond ₹50,000.