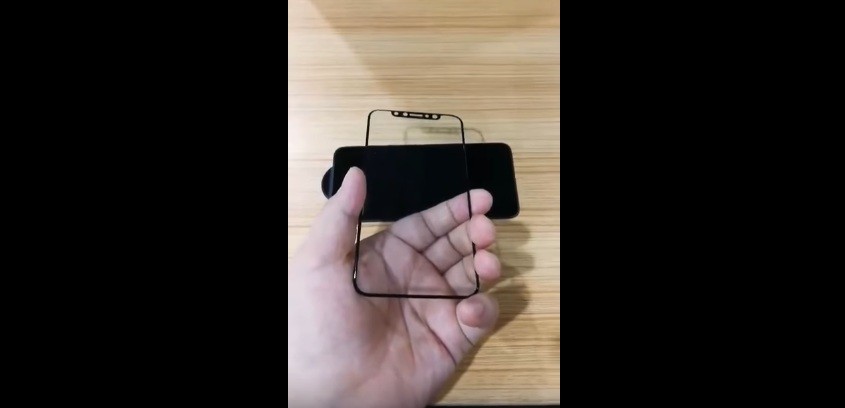 A lot has been written about Apple's upcoming flagship iPhone 8, but the Cupertino giant is unlikely to reveal even small details until its launch. However, leaks will keep coming in and many of them could turn out to be true like in the past. Now, a video of the purported device's screen protector has surfaced, and it holds some water as it is in sync with earlier leaks.
The Cupertino giant is expected to release the iPhone 8 in September. The company has the tradition of launching its flagships, including last year's iPhone 7, in the third quarter.
Also read: Mass production of iPhone 8 cases hints at imminent launch; new phone larger than iPhone 7?
A leakster with username LEAKS @Slashleaks has now shared a hands-on video of the alleged iPhone 8 screen protector on YouTube. It has reaffirmed earlier reports that the device will come with a virtual home button, as no hole for the finger is seen in the glass. However, it won't come as a surprise as the small holes are used for selfie camera and facial recognition.
It may be mentioned that leakster Benjamin Geskin @VenyaGeskin1 had earlier shared the purported cases of the iPhone 8 on his Twitter page, giving a hint on how it will look. The design of the cases indicated that the device could have a vertical dual lens camera, down keys and a power button bigger than the volume up. The leakster also shared a sketch, which hinted at a device without a physical home button, bazel-less except the top edge, elongated power button and an orange line on the back.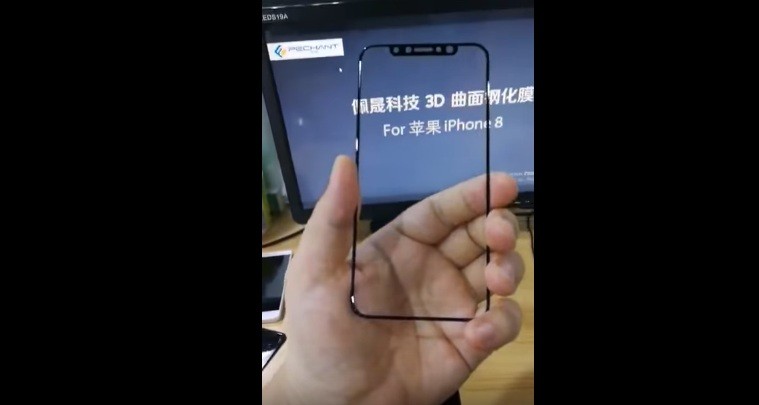 The iPhone 8 is expected to come in three variants — iPhone 7s, iPhone 7s Plus and iPhone 8. They are expected to sport different display size — 4.7-inch, 5.5-inch and 5.8-inch with OLED (organic light-emitting diode) screen — but powered by the same A11 chipset and run an iOS 11 operating system. The device is also expected to feature a 3D depth-sensing front camera, a wireless charger, and a new fingerprint ID solution.