Amid mounting speculation that Apple may not be able to launch the iPhone 8 as scheduled this year due to various production constraints, a new round of rumours has suggested that the upcoming flagship smartphone is not delayed, and has already entered the trial production phase.
The latest information has come from Twitter leakster Benjamin Geskin, who claimed in a couple of tweets that Apple had begun trial production of all three 2017 iPhone models, including the iPhone 7s, iPhone 7s Plus and iPhone 8. Citing his "source," Geskin also said that Zhengzhou Foxconn is currently producing about 200 units of the new iPhones per day, and that the launch of the all new iPhone 8 is not delayed after all.
Geskin also claimed in another tweet that the fingerprint identification feature was embedded under the iPhone 8's display during testing, which strongly suggests the Apple has figured out a way to incorporate Touch ID beneath the screen.
Fingerprint identification was under-screen in testing machine. Maybe they done it successfully.

— Benjamin Geskin (@VenyaGeskin1) July 24, 2017
It's important to note that commencement of trial production doesn't necessarily mean that Apple has started mass production of the iPhone 8.
Several reports have so far suggested that multiple production-related problems are causing "a sense of panic" inside Apple, which is under tremendous pressure to fix those issues ahead of iPhone 8's launch. A report said last week that Apple might have to hold-up the iPhone 8 launch as it was struggling to source the OLED display panels for the device.

The confusion surrounding the iPhone 8 release has also baffled industry analysts. While Morgan Stanley recently said in a report that the next-generation iPhone could be delayed to the first half of 2018, JP Morgan later said that the phone would arrive on time, but would be initially available in limited quantities.
JP Morgan also said that Apple would produce nearly two million iPhone 8 units for sale before the end of September. However, the company would be able to ramp up production by late October or early November.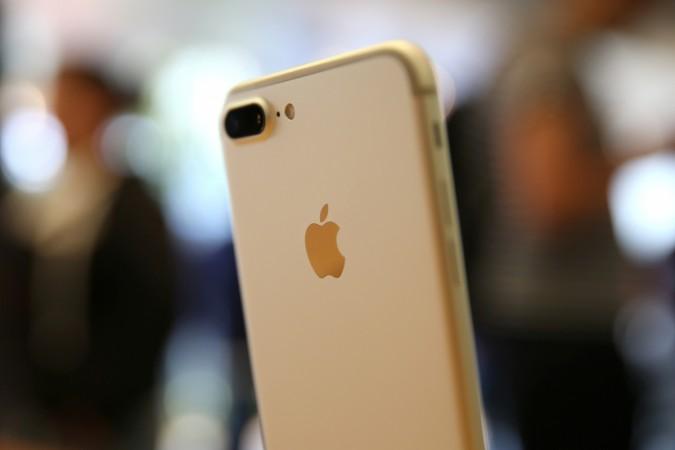 The iPhone 7s and 7s Plus models will conservative upgrades over the existing iPhone 7 and iPhone 7 Plus. The highly anticipated iPhone 8, on the other hand, is expected to come with many new features including an OLED screen, a new physical design, slightly curved glass, wireless charging, 3D sensors and many more.