The Homepod firmware, which Apple pushed out late in July, continues to unearth secrets about the company's upcoming iPhone 8. Although the firmware codes don't guarantee any iPhone 8 feature, they do provide a more realistic look at what the next-generation Apple phone could finally offer.
The latest piece of iPhone 8 information, courtesy of the Homepod firmware, is about the iconic home button, which is expected by many to be ditched in the 10th anniversary iPhone. An Apple developer experimenting with Homepod firmware codes, however, said that the iPhone 8 may eventually feature a virtual Home button.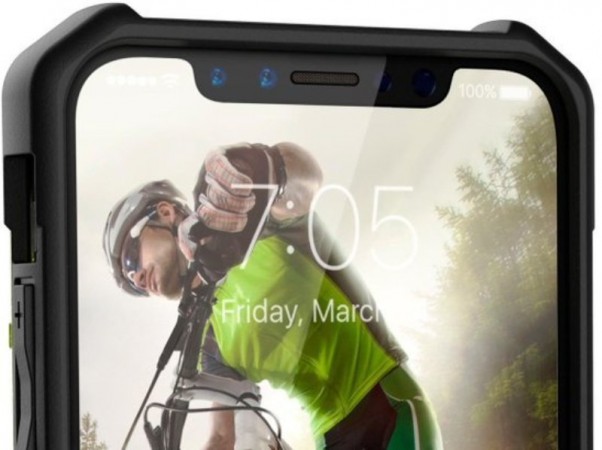 According to a tweet from Steve Troughton-Smith, users will be able to resize the Home button on-screen, and also hide it whenever they want. The code also reveals that apps which appear on the bottom tab bar or the status bar will be displayed above the Home button.
We know some facts re iPhone 8 home button area:

• it resizes
• indicator can be hidden
• no API to change color
• tab bars extend under it

— Steve T-S (@stroughtonsmith) August 10, 2017
This feature suggests that there could indeed be a "function" area around it as KGI analyst Ming-Chi Kuo had suggested earlier. What also lends more credence to an area reserved for system functions is the fact that there is no API to change the colour of the Home button.
Still wondering how the all-screen iPhone 8 with a virtual Home button will look like? Check out the short video below:
In another tweet, Troughton-Smith also provided the notch height and width of the curved corners of the iPhone 8's edge-to-edge screen.
The details were enough for designer Oliver Charavel to come up with a quick mockup of the screen:
The Homepod firmware revelations about the iPhone 8 also include support for ultra-slow-motion video capture of 240 frames per second at 1080p (compared to 720p on the iPhone 7) and a face unlock feature that will be functional even when the phone is lying flat on a table.
Rumours are rife that Apple will launch three iPhones this year. There will be iPhone 7s and 7s Plus models that are said to be conservative upgrades over the existing iPhone 7 and iPhone 7 Plus.
The premium iPhone 8, on the other hand, will come with many new features such as an OLED screen, a new physical design, slightly curved glass, wireless charging and 3D sensors.