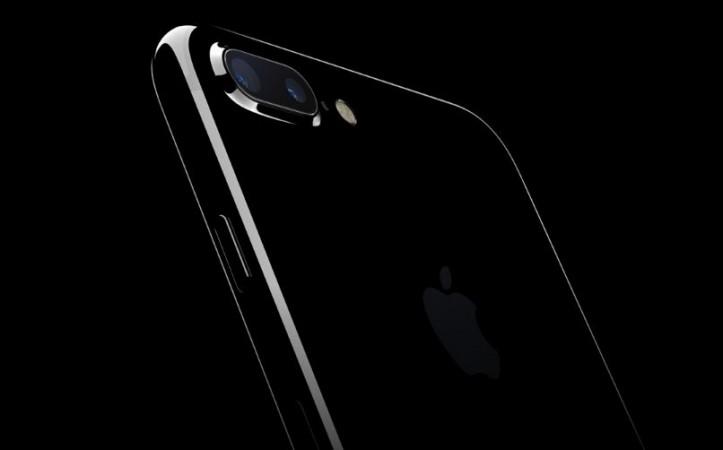 Samsung, LG, and Xiaomi have launched their flagship smartphones recently, but one of the most important players is still due to mark its territory. Apple will launch this year's iPhone in September, which will mark the tenth year anniversary of the original iPhone, and a lot of rumours are already hinting at what to expect from the Cupertino tech giant.
Amidst some controversial leaks suggesting some weird changes such as rear-mounted fingerprint scanner for the new iPhone, there's a fresh leak out of Foxconn, which assembles iPhones for Apple. Twitter user Benjamin Geskin shared what appears to be the live images of a dummy iPhone 8, which he claims is a CNC (computer numerical control) model.
By the looks of it, the iPhone 8 is expected to bag several design changes. It is to come with a bezel-less edge-to-edge display with aluminium border and likely the same measurements as the current iPhones. In line with earlier rumours, the leaked photos reaffirm that the iPhone 8 will have a dual camera setup at the back in a vertical rectangle pattern.
Most importantly, one of the leaked photos shows that the iPhone 8 won't have the fingerprint scanner at the back, which wasn't a welcoming change. This leaves Apple with one possibility of placing the biometric sensor under the display, which Samsung failed to do in its Galaxy S8 and Galaxy S8+ flagships. The new iPhone won't have its standard physical home button as well.
In addition to all that, Geskin's tweets suggest the iPhone 8 to come with a curved display with 4mm bezels, 2.5D glass at the back, 7.1mm thick frame and a new Space Black colour. Since the leaked photos are of a CNC model, which is basically used in the advance stages of device manufacturing for automating production, there might not be the final product design.
As Bloomberg had reported, this leaked model could be one of many iPhone 8 prototypes that Apple will choose from. Some interesting features of the new iPhone 8 include a 5.8-inch OLED display, A11 processor, 3GB RAM and long-range wireless charging.