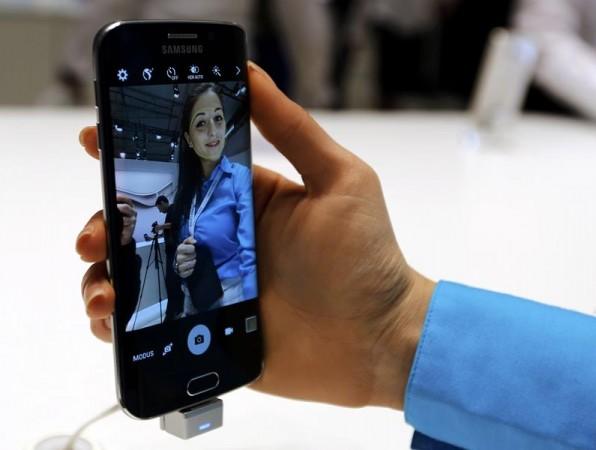 Samsung has recently launched its 2015 flagships, Galaxy S6 and Galaxy S6 Edge, and reports of their successors have already started emerging. Consequently, Apple is preparing an upgrade for its iPhones later this year, calling out for a major battle between the industry's biggest tech rivals. Although the rumoured iPhone 7 and Samsung Galaxy S7 haven't been officially addressed by respective companies, we put out the leaked specs for both the handsets in comparison to see which flagship has a better chance of success.
Both companies have their best smartphones in the market and are ighting for dominance with industry-leading specs. With the new successors, it is evident that both Apple and Samsung will push the limits in winning consumers' hearts. Based on what we know so far, here are the possible specs and upgrades to be seen in iPhone 7 and Galaxy S7.
Display
Starting with Galaxy S7, a few reports hint that the handset may come with eye-popping 4K display with no details about its screen size. After attainting huge success with its dual-edge screen, it is highly expected by Samsung to continue the design.
iPhone 6 and 6 Plus marked the biggest design upgrade in the history of iPhones and Apple is likely to continue the new design structure as it moves forward. Apple will launch two iPhones this year with 4.7-inch and 5.5-inch displays. If the recent rumours are to be believed, Apple will integrate the latest Force Touch technology into its iPhone displays that will differentiate between different touch pressures and perform related operations. This is going to be the biggest upgrade for the iPhone 7 from the current iPhones.
Processor, RAM and Storage
If Samsung has learnt anything from the success of its Galaxy S6 and S6 Edge, it will use the home-grown Exynos chipset in the next flagship model. The chipset used in the current flagships is based on 14nm process, which is currently the best in the industry. Samsung will not use the same processor in Galaxy S7, but an upgraded version. According to a report from Latino Post, Galaxy S7 will feature a 64-bit Exynos 3.5GHz processor paired with massive 4GB LPDDR4 RAM and 32GB onboard storage. There will be storage options such as 64GB and 128GB for those who wish for extra memory on their phones.
Apple has its own processors dubbed as A series. iPhone 6 and 6 Plus are powered by A8 processors, so it's only fitting to see the next-gen A9 processor to take charge in the next iPhone model. In addition, Apple will finally upgrade the RAM space from 1GB to 2GB in its iPhone 7, rumours strongly suggest and usual storage options such as 16GB, 64GB and 128GB will be offered.
Camera
Camera is going to be the biggest upgrade in both smartphones. Based on the early rumours about Galaxy S7 camera, Samsung will take pride in its high-res 30-megapixel rear-facing camera and a 10MP front snapper. Clearly, the numbers seem unrealistic, but we expect a 16MP primary shooter and a 5MP front camera with some added upgrades and new modes.
As for the upcoming iPhone 7, Apple is going to take a huge leap with a 12-megapixel iSight camera and feature a dual-lens setup to deliver DSLR quality images, rumours suggest. Apple's acquisition of LinX supports the major camera upgrade to be seen in iPhone 7. The front camera is also expected to get an upgrade to 1080p resolution, which was confirmed by some hints shown in iOS 9 codes, MacWorld reports.
Battery
According to a new Business Korea report, Samsung is developing a new battery that will run for five days on a single charge and Galaxy S7 will be the first to demonstrate the same. While the commercialisation of these batteries may take years, Samsung will use this tech for its own products and reduce the time frame by a great margin.
Apple, on the other hand, hasn't been reported with any major developments in the battery department for its next iPhones. But, some reports have stated that iPhone 7 will come with a battery upgrade and better optimization, thanks to iOS 9 and the new processor.
Release Date
Apple has long reserved the September window for releasing new iPhones and the company will release iPhone 7 at the same time, this year. Surprisingly, Samsung is reportedly planning to release its Galaxy S7 in 2015 as a way to disrupt Apple's dominance during the holidays. But, Samsung already has Galaxy Note 5 planned for September, so it remains to be seen how it adjusts the time-table for Galaxy S7 release. According to Value Walk via Latino Post, Galaxy S7 is expected to release before Galaxy Note 5.