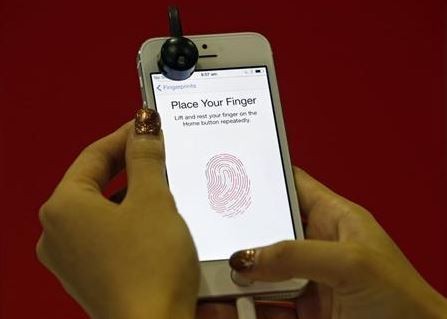 It's been only a little over a month since the iPhone 6S series hit stores. Now, feature details of its successor -- dubbed as iPhone 7 series -- has surfaced online inciting excitement among fans.
Technology blog Redmond Pie has claimed to have got hold of Apple's patent application filed at United States Patent and Trademark Office (USPTO).
As per the document, American technology giant is working to incorporate a new SOS security feature, wherein a user can initiate panic-mode to protect sensitive data in the device, by pressing Touch ID using a particular finger-impression, when they feel threatened.
Once activated, the device, if taken away by a thief/hacker, will not be able to access any sensitive information. This innovate feature will hoodwink cyber-criminals to make it appear as if there is no data in the device.
It can only by re-activated by the owner's particular fingerprint registered in Touch ID system.
Furthermore, Apple has plans to improvise this feature in Touch ID so that the user can assign multiple functions to each finger like the index finger to unlock phone, ring finger to launch camera and another to activate micro-phone and so on.
This is really an exciting technology and augurs well with Apple's reputation of providing the most secured iOS ecosystem as compared to Google's Android, which is vulnerable to hackers.
Read more: Android Stagefright 2.0: Everything you need to know
Will it feature in 2016 series iPhone 7?
Most probably, yes. The current iPhone 6S series is a more refined version of 2014, mostly features upgrade in terms internal hardware with no change in design language.
However, the new iPhone 7, like all incremental numerical series, is expected to boast a new design and more powerful hardware.
Since this new panic-mode technology is been under works since 2014, Apple would use all the time to test and fine-tune the feature and get it readied for 2016 series device.
We believe that this new Touch ID feature, if implemented, will be a game changer for Apple and help close the gap between the reigning leader and arch-rival Samsung, in terms of market share.