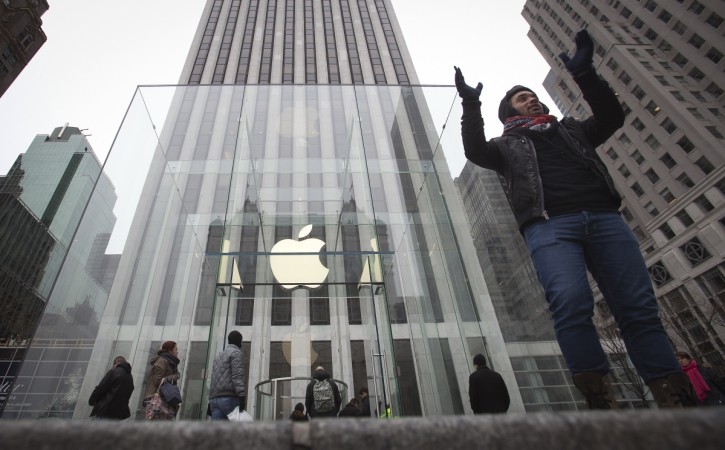 Apple is tight-lipped on its upcoming flagship smartphone dubbed as the iPhone 7, but it appears to be working on making it different from its predecessors. Now, it has emerged that that the Cupertino giant is planning to introduce a new technology to its next-generation device to make it sleeker, thinner and lighter.
A report by Korean site ETNews (via Apple Insider) has claimed that Apple is planning to introduce fan-out packaging technology for the antenna switching module and radio frequency chip in the iPhone 7 that will not only minimise loss of signal but also facilitate the company to make it lighter and slimmer.
The report said that fan-out technology "increases number of I/O (Input/Output) terminals within a package by pulling out wiring of I/O terminals to outside from a semiconductor chip (Die), which is a previous step before packaging." The technology will help in packaging normal silicon chips and semiconductor compounds together. It said that packaging two chips into one will help reduce the size of a device.
Interestingly, earlier reports have also claimed that the upcoming iPhone 7 will be slimmer than ever. According to DigiTimes, analyst Ming-Chi Kuo of KGI Securities had said in a note to investors that Apple is planning to make its upcoming iPhone, possibly the iPhone 7, between 6.0 and 6.5 mm thick, which is 0.6 mm smaller than the iPhone 6s.
It is reported that Apple will discard its iconic Home button and antenna band for the iPhone 7, and replace the 3.5mm headphone jack with a lightning jack. There are also reports that the device will come with a 4.7-inch LCD display, an A10 chip, a 2GB/3GB RAM, a 10 MP main camera or a two-lens DSLR-style camera with OIS (optical image stabilisation).
The iPhone 7 is expected to be released in the third quarter of this year. The company has the tradition of launching its iPhones in September, so, the upcoming device is also expected to follow suit.