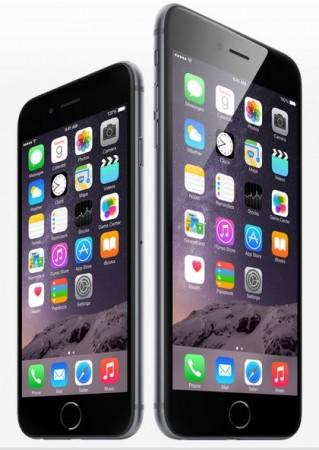 Apple may have released iPhone 6 just a couple of months ago but speculation on its upcoming flagship device dubbed as iPhone 7 has gained momentum off late. Latest report has it that the device might have a stunning camera capable of taking high quality pictures like that of DSLR cameras.
John Gruber has revealed in the latest episode of The Talk Show (via The Tech Block) that Apple is working on extensively improving the camera of its next smartphone.
"The specific thing I heard is that next years camera might be the biggest camera jump ever. I don't even know what sense this makes, but I've heard that it's some kind of weird two-lens system where the back camera uses two lenses and it somehow takes it up into DSLR quality imagery," said Gruber.
Interestingly, Sony, which has been supplying camera censors to iPhone, has claimed that its new smartphone has "camera sensor that packs 21-megapixels into a small 1/2.4-inch design", according to The Tech Block. This could be taken as a hint that the same technology could be encorporated into Apple's upcoming flagship smartphone.
It may also be mentioned that that the camera concept described by Gruber gave a hint that it could be similar to the one seen in HTC One M8 - two lenses with 3-D effects feature.
Apple fans have long expressed their wish to see an iPhone with better camera. The iPhone 6 has 8MP main camera and 1.2MP front snapper but its way behind its rival Samsung Galaxy S5. So, a device with improvised camera would come as a huge plus point.
The Cupertino giant is tight-lipped on its upcoming device but iPhone7update claimed that it would have screen made of sapphire crystal glass and chassis made of liquid metal. The website went on to say that the device could be powered by a quad-core A8 processor, come packed with 256GB or more internal memory, and 14MP main camera and 4MP front snapper.
Reports are doing the round that Apple Inc. would release the iPhone 7 in the third quarter of 2015, and it could be true as the company has the tradition of launching its smartphone during this time of the year. The iPhone 6 was released in September, so its successor could arrive at around the same time next year.