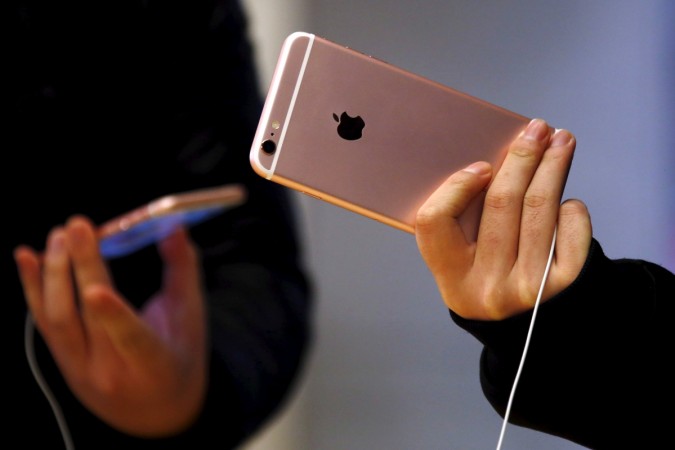 As expected, Apple is keeping mum on its upcoming flagship device, dubbed as the iPhone 7. Several details, however, including specifications, have been leaked over the last few months. Going by the reports, it appears that the next-generation iPhone will come with a significant feature upgrade over the iPhone 6s but may disappoint fans with its design.
The Cupertino giant is expected to launch two iPhone variants, the iPhone 7 and iPhone 7 Plus in the third quarter of this year. The company has the tradition of launching a new device after the current flagship completes a year-long cycle in the market. So it is almost certain that the upcoming iPhones will be released in September.
In what could come as a disappointment for Apple fans, a report by BGR has claimed that a complete design overhaul is expected only in the 2017 iPhone and not the iPhone 7. It reported that the future device will "feature an edge to edge display with the home button embedded underneath the display."
The report is in sync with earlier claims that the iPhone 7 will look similar to its predecessors. According to Pocket-lint, several pictures of case designs and a glass screen protector made by Cygnett for the iPhone 7 have given a clear hint of what the device will look like. It said that the case designs may fit perfectly into the iPhone 6s, which means the devices could be almost identical in terms of looks and size.
French website NoWhereElse (via 9to5mac) too has published sketches of the purported iPhone 7 with the same height and width as the iPhone 6s that was released last year.
It is reported that the iPhone 7 will sport a 4.7-inch screen while the iPhone 7 Plus will have a 5.5-inch screen with dual camera. However, both the devices are expected to share several features like an A10 chip, an iOS 10 operating system, a 2GB/3GB RAM, and camera with OIS (optical image stabilisation). The devices are also expected to come sans Apple's iconic Home button and antenna band, and replace the 3.5mm headphone jack with a lightning jack.