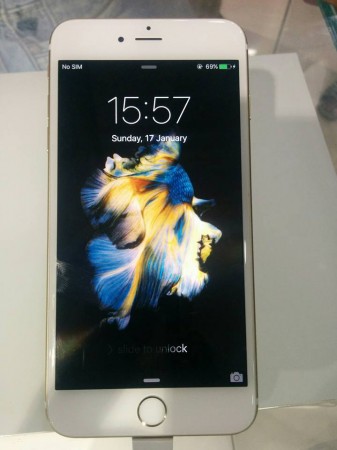 Apple is reportedly working on wireless charging technology for iPhones and iPads that could deploy as soon as 2017, which means the iPhone 7 will not feature the new tech. According to Bloomberg, people familiar with the matter said the Cupertino-based tech giant has partnered with US and Asia-based companies to develop the new technology.
Wireless charging in mobile devices is still in its infancy, with only a handful companies offering the tech in high-end smartphones. Apple's wireless charging technology is said to be different from the existing implementation, which requires physical contact between the phone and the wireless charging dock. According to the report, Apple's future iPhones and iPads will charge even when the devices are kept away from the charging dock.
Bloomberg's sources also said the iPhone-maker is trying to overcome certain technical barriers, such as loss of power over a distance.
Samsung, Google and Microsoft are among the few who have demonstrated wireless charging technology in their respective flagships. A major challenge seen in this developing tech is charging speed.
If Apple overcomes the hurdles, this could make the futuristic iPhones and iPads truly capable of wireless charging like no other smartphone. It could also give the company an edge over its rivals in the ailing premium smartphone market.
Apple CEO Tim Cook expressed concerns over declining revenue in the upcoming quarter, and analysts expect iPhone sales to drop unless new iPhones feature innovative technology. Apple on Tuesday posted a record $75.6 billion revenue with quarterly net income of $18.4 billion in the quarter ending 26 December, 2015.
Apple is expected to launch the new iPhone 7 in September, with reports hinting of some new developments in the design and spec-sheet. The company also has plans to launch an iPhone 5se, which is a 4-inch-screen variant of the iPhone 5S, and iPad Air 3 in March. Apple Watch 2 is also in the pipeline.