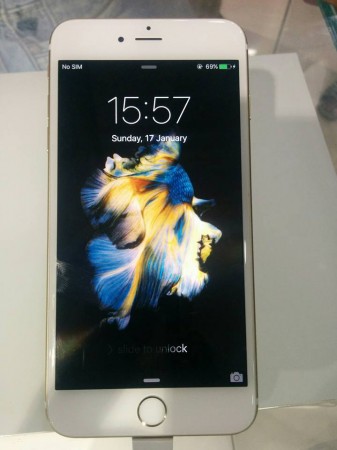 Apple is expected to release two variants of iPhone – iPhone 7 with 4.7-inch display and iPhone 7 Plus with 5.5-inch display. Now reports have claimed that the bigger variant will come with a dual-camera.
The iPhone 7 will feature the usual iSight camera but the bigger model – iPhone 7 Plus – will be released in two variants, one with a single camera and other with a dual-camera with optical image stabilization and zoom, stated KGI analyst Ming-Chi Kuo's note to investors obtained by AppleInsider.
Kuo went on to say that Apple wanted to incorporate the dual-camera technology in the iPhone 6s, but had to drop the plans due to technical issues. He also expects the dual-camera model to account for 25 to 35 percent of iPhone 7 Plus shipments in 2016.
The Cupertino giant hasn't revealed any details about its upcoming flagship device, but reports have claimed that it will be unveiled early, before iPhone 6s completes one year cycle in the market.
Apple's iPhone 7 is expected to be powered by an A10 chip, come packed with 2/3GB RAM, house a camera that can take pictures of DLSR quality and measure between 6.0 and 6.5 mm in thickness. A patent filed by Apple has also sparked speculations that the upcoming device may have a new design with ports for speaker and microphone to come with shutters to prevent intrusion of contaminants inside the device.
It is also reported that the iPhone 7 will come with features like sapphire glass and wireless charger The company is expected to discard its iconic Home button for its upcoming next-generation device.