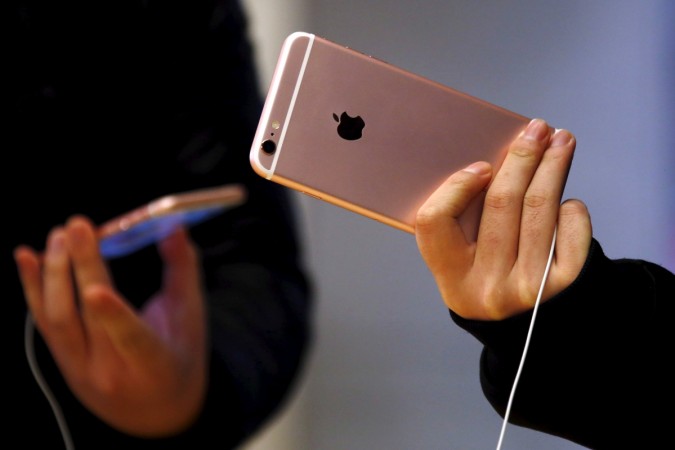 All eyes are on Apple's upcoming flagship smartphone iPhone 7 as its release date is drawing near. Expectations from the device is huge this time, more so because of a decline in sales of iPhones for two consecutive quarters. Now, the big question is whether the iPhone 6s successor will bail the company from poor sales.
The Cupertino giant is maintaining utmost secrecy on the release date of the iPhone 7, but Bloomberg has claimed in a report that it will be released on Sept. 7, the same day when Sony has scheduled its PlayStation event. It contradicts an earlier claim made by leakster Evan Blass aka @evleaks that the device will be announced on Sept. 12.
Apple's share in Indian smartphone market is getting thinner instead of increasing, considering growth of smartphone users in the country. According to market research firm Strategy Analytics, Apple sold only 0.8 million iPhones in the Q2 this year in India compared to 1.2 million units sold in Q2, 2015. The company's share in Indian smartphone market has dropped to 2.4 percent from 4.5 percent in Q2 last year, which will worry Apple's think-tanks.
It is to be seen if the upcoming iPhone 7 will boost sales of the Apple smartphone in India, but if not this time, it will become even harder to make its presence felt in the country, as Android's dominance is palpable with 97 percent smartphones running on the OS as of Q 2, 2016, compared to 90 percent in the corresponding period last year.
Apple is expected to announce iPhone 7 with a 4.7-inch screen, and iPhone 7 Plus with a 5.5-inch display and dual camera. Both the models are expected to share other specifications like A10 chip, iOS 10 software, 3GB RAM, and camera with OIS feature. It is also expected to feature a capacitive touch button and replace the 3.5mm headphone jack with a lightning jack.