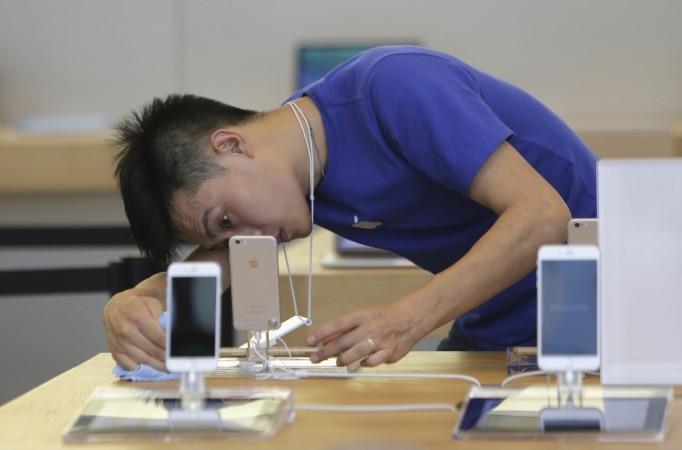 The release date of Apple's iPhone 7 is uncertain with several reports claiming that it could be pushed to next year. It was initially expected to be released this year by the time the iPhone 6 and iPhone 6 Plus complete one year cycle but it may not happen.
Apple Inc. is planning to bring the iPhone 6s and perhaps the iPhone 6S Plus with bigger screen and with Apple SIM (universal SIM card) pre-installed in September this year, according to a report by Apple Insider citing a source. So, the iPhone 7 is very unlikely to see the light of day this year if this piece of news is anything to go by.
Interestingly, another report has emerged that Apple might release iPhone 6C along the with iPhone 6S and iPhone 6S Plus.
The image of the purported 4-inch iPhone 6C rear shell have made it online, sparking off speculations that it would be launched along with the iPhone 6S and iPhone 6S Plus, according to a report by Future Suppliers. The report went on to say that the rear housing looks like that of iPhone 5C at first glance but looks more like that of iPhone 5S on a closer look with an oval shape camera flash hole and two speaker holes.
Interestingly, nothing much has been reported on the specifications of the iPhone 6s and iPhone 6s Plus despite reports that they would be released this year end. Meanwhile, a few features of the purported iPhone 7 have made it online.
VentureBeat has reported citing sources with knowledge of Apple's plans that the Cupertino giant would use Intel wireless modem chip in its devices coming in 2016, thus hinting that it would power the next-generation smartphone iPhone 7. There were also reports that the device might have features like A9 chip, 2GB RAM and camera capable of taking high quality pictures.
Meanwhile, a report by EMSOne (via TechnoBuffalo) has claimed that the iPhone 7 might boast of features like 2GB RAM, and 14MP main camera, 4MP front snapper, sapphire crystal glass, and chassis made of liquid metal.