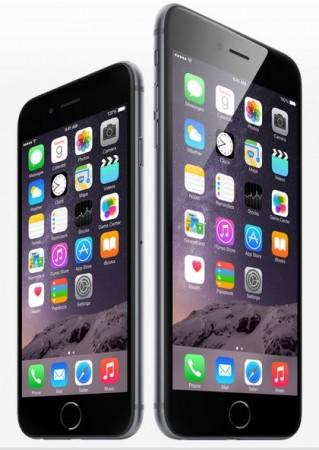 In what could change mobile phone gaming altogether, Apple's new patent application has hinted at the introduction of a low-profile joystick to its future devices and it won't come as a surprise if it is seen in the upcoming flagship smartphone, iPhone 7.
The Cupertino giant is expected to launch iPhone 7 in September though the release date is not known. There were also reports that it would be unveiled this spring but Apple is believed to be preparing for launch of iPhone 6s and Apple Watch at the moment.
The new Apple patent diagram shows home button of iPhone or iPad with the usual Touch ID fingerprint sensor but transforms into an elevated joystick with single click and then falls back to original state with just a push, reported Mail Online.
"The multi-function input device is operable in at least a first mode and a second mode," reads the patent as reported in Mail Online. "In one example, the multi-function input device may have a button mode and a joystick mode."
"The input device head may not project outward from the surface when not being used as a joystick, thus avoiding compromising aesthetic appearance of the electronic device, preventing potential damage to mechanisms utilised to project the input device head, and/or keeping the input device head out of the way when not being utilised as a joystick," it added.
The said joystick will surely benefit game-lovers but the patent admitted to limitations of the new feature, as touchscreen doesn't suit some games with user's finger blocking portions of the screen and hindering players from controlling the game.
It will come as a pleasant surprise if the new patent is turned into reality in the iPhone 7 which is expected to be announced in the third quarter of this year. The device is expected to be powered by A9 processor, come packed with 2GB RAM, screen protected by sapphire crystal glass and feature a 14MP main camera and 4MP front snapper.