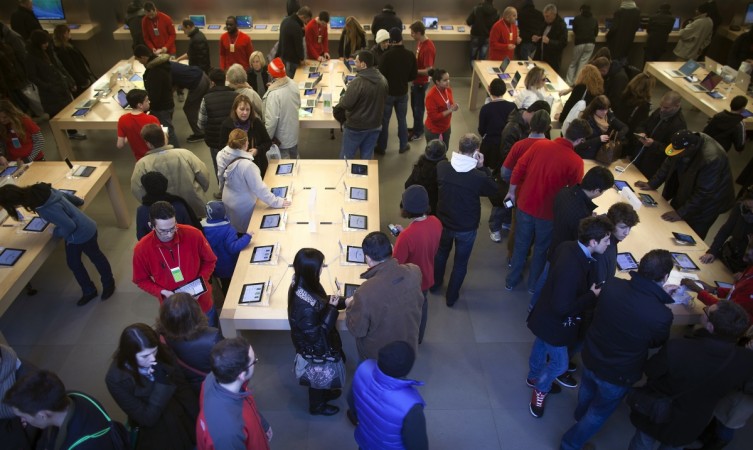 One thing that has been confusing Apple fans all this while is whether they will see the iPhone 7 or the iPhone 6s and iPhone 6s Plus this year. The Cupertino giant's silence didn't help either, and now reports have surfaced that both the devices might see the light of day this year.
There were conflicting reports on the release date of Apple's next device and it still stands uncertain. A report by Apple Insider had earlier claimed that Apple might unveil the iPhone 6s, and perhaps the iPhone 6s Plus with Apple SIM (universal SIM card) pre-installed in September this year, which means the iPhone 7 would be pushed to next year.
However, a report by Value Walk has claimed that Ming-Chi Kuo of KGI Securities had sent out a note to investors that Apple might release its flagship smartphone, the iPhone 7 this year, hinting that the iPhone 6s and iPhone 6s Plus could be killed.
With Apple keeping a tight-lip on its upcoming device despite rumours going wild on the possible release date of the iPhone 7, iPhone 6s and iPhone 6s Plus, fans must be wondering what they will actually get this year. Now, a report by KnowYourMobile has claimed citing several reports that Apple might release all the three devices this year.
It is reported that Apple might start releasing two devices a year with the announcement of the iPhone 6s and iPhone 6s Plus in June before releasing the iPhone 7 in September but nothing is confirmed as of now.
The iPhone 7 may or may not be released this year but hype around it has started building up. It is expected to come with several feature upgrades over its predecessor and some exclusive features. Going by the reports so far, it is expected to be powered by an A9 chip, c ome packed with 2GB RAM and boast of sapphire crystal glass, and chassis made of liquid metal.
According to a report by Techradar which cited the Wall Street Journal, Apple Inc. has bought LinX Computational Imaging, an Israeli company known for its camera technology, for $20 million (approximately £13.5m), throwing up a possibility that the feature could be introduced to the iPhone 7. The company claimed that it "use special sensor arrays and algorithms to create high-quality images that match DSLR cameras in smaller packages."