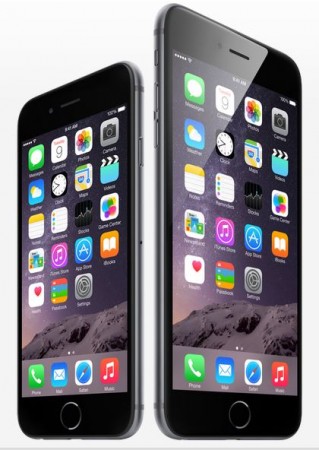 Apple fans, who are eagerly waiting for the release of the iPhone 7, will be upset as the flagship smartphone is very likely to be delayed by at least a year.
It was reported that Apple Inc. might release the iPhone 7 in September this year by the time its predecessor completes one-year-cycle. However, Apple Insider reported citing a source familiar with Apple's plans that the company is planning to release the iPhone 6s and perhaps the iPhone 6S Plus with bigger screen and with Apple SIM (universal SIM card) pre-installed, giving a clear hint that the iPhone 7 launch could be delayed to next year.
Interestingly, VentureBeat has reported citing sources with knowledge of Apple's plans that Intel wireless modem chip will be seen in the company's next smartphone coming in 2016. The said smartphone is believed to be the iPhone 7, as the iPhone 6s and the iPhone 6S Plus are expected to see the light of day this year.
Intel's 7360 LTE modem chip will be seen in a "special version of the iPhone that will be marketed to emerging markets in Asia and Latin America," reported VentureBeat citing sources. Another source claimed that Apple engineers have been going to Munich, Germany, to work with Intel engineers for Intel LTE modem chip.
The chip is capable of 450 mbps of download speed besides supporting Category 9/10 LTE and 3X carrier aggregation, added the report.
Meanwhile, the iPhone 7 is expected to be powered by A9 chip and come packed with 2GB RAM, an upgrade from 1GB seen in its predecessor. According to a report by EMSOne (via TechnoBuffalo), the device may have features like sapphire crystal glass, chassis made of liquid metal, 2GB RAM, and 14MP main camera and 4MP front snapper. John Gruber also claimed on one of The Talk Show (via The Tech Block) episodes that Apple was working on its upcoming smartphone's camera capable of taking high quality pictures.