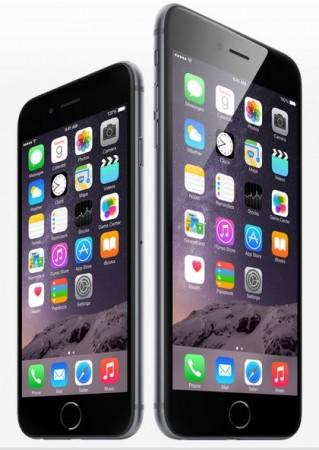 Apple Inc. released its iPhone 6 and iPhone 6 Plus just a few months ago but people have started talking about the possible release date and features of its next-generation smartphone dubbed as the iPhone 7. Now, a patent awarded to Apple has hinted that the new device could boast of the technology that avoids screen damage.
The Cupertino giant has filed a patent - "Protective mechanism for an electronic device" – to ensure that its devices don't fall flat on its screen. Now, the US Patent and Trademark Office has awarded Apple with the patent, throwing up the possibility of introducing it for the first time in the upcoming iPhone 7.
"An electronic device including a processor, a sensor in communication with the processor and a protective mechanism. The protective mechanism is in communication with the processor and is configured to selectively alter a center of mass of the electronic device. Additionally, the electronic device also includes an enclosure configured to at least partially enclose the processor and the sensor," reads a statement on US Patent and Trademark Office website.
According to the patent awarded to Apple Inc., vibration motor will be used to adjust gravity of a device and thus prevent freefall on the screen. The accelerometer and gyroscope features will help calculate spinning frequency when a device falls and vibration motor could be used to adjust the centre of gravity.
With the release of the iPhone 7 about 10 months away, Apple still has time to plan on implementation of the new technology. The upcoming flagship smartphone may arrive in September next year.
The iPhone 7 is expected to be powered by a quad-core A8 processor and come packed with 256GB internal memory, according to iPhone7update. It is also reported that the device might have screen made of sapphire glass, chassis made of liquid metal and house a two-lens system camera with capacity to take high quality pictures.