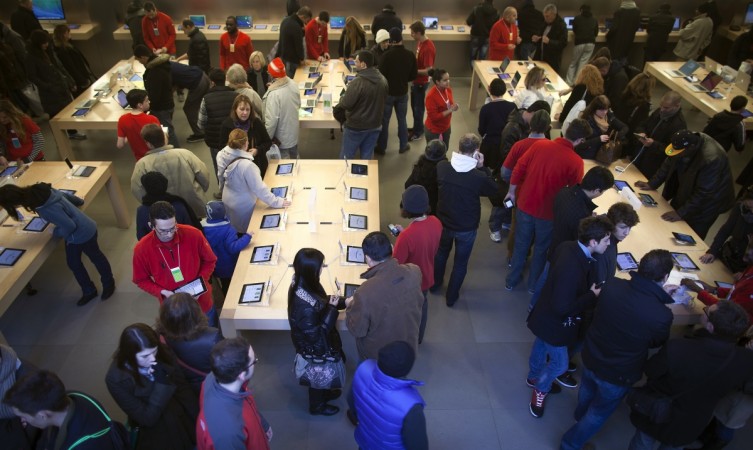 Apple Inc. is tight-lipped on the release date of its upcoming flagship smartphone dubbed as the iPhone 7 and it is expected to remain that way till the eleventh hour but that's not going to stop speculations around it. In fact, the company's secrecy creates curiosity among its fans around the world.
There are conflicting reports on the release date of the iPhone 7. Apple Insider reported that Apple Inc. might unveil the iPhone 6s, and perhaps the iPhone 6S Plus with Apple SIM (universal SIM card) pre-installed in September this year, but a report by Value Walk has claimed that Ming-Chi Kuo of KGI Securities has sent out a note to investors that Apple might release its flagship smartphone, the iPhone 7.
It is still not sure if the iPhone 7 will be launched this year but that doesn't stop leakage of its specifications. Here are five killer features expected in the device when it is released:
1) DSLR-like Camera: The iPhone 7 is expected to come with camera that is capable of taking high quality photos similar to that of DSLR cameras. Interestingly, Apple has bought LinX Computational Imaging, an Israeli company known for its camera technology, for $20 million (approximately £13.5m), according to Techradar citing report by the Wall Street Journal.
2) Killer Processor and RAM: The iPhone 7 is expected to be powered by an A9 chip processor and come packed with 2GB RAM.
3) Sapphire Crystal Glass: It was rumored that the iPhone 6 would come with screen protected by sapphire crystal glass, which is second only to diamond in hardness, but fans were disappointed when the material was not used in the phone. Rumors have started once again that it would be used in the upcoming flagship smartphone.
4) Force Touch: Apple is very likely to introduce Force Touch feature on the iPhone 7. The feature is already used in Apple Watch and MacBook.
5) Operating System: Apple showcases its new operating systems at its iOS events and the company is expected to come up with a new version, likely to be called iOS 9, at this year's event. Nothing is confirmed as of now but the iPhone 7 is very likely to come with Apple's latest OS.