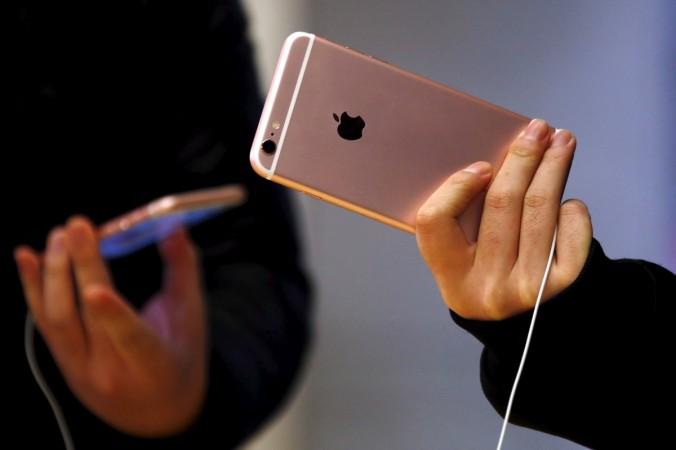 Expectations from Apple's upcoming flagship device, dubbed the iPhone 7, are high after a "not-so-impressive" iPhone 6s was released last year. The upcoming next-generation iPhone is expected to be a game-changer for the Cupertino giant, which that has seen a downturn in terms of sales, but it seems the new phone will be just a replica of its predecessor, with some feature upgrades.
Apple is expected to release two iPhone variants — the iPhone 7 and the iPhone 7 Plus — in the third quarter of this year. It is very likely to come in September, as the current flagship device, the iPhone 6s, will complete a yearly cycle in the market by that time.
Several reports have claimed the iPhone 7 will resemble its predecessor in terms of design, and it could well turn out right if one is to go by the purported accessories of the device. Pocket-lint has claimed in a report that it took several pictures of the case designs and a glass screen protector made by Cygnett for the iPhone 7 at the recent Computers Unlimited Exposed event in London. It said the case designs may fit perfectly into the iPhone 6s, giving a hint that the devices could be almost identical in terms of looks and size.
Interestingly, French website NoWhereElse (via 9to5mac) had earlier published sketches of a phone with the "@onleaks" watermark that it claimed was the upcoming iPhone 7. There was no noticeable difference between the iPhone 7 and the iPhone 6s in terms of design. The sketch didn't show any detail except the height and width, but it had given enough hints that would measure the same as its predecessor.
According to reports, the iPhone 7 is expected to sport a 4.7-inch display and the iPhone 7 Plus a 5.5-inch screen. The variants are expected to share other specifications like an A10 chip, iOS 10 operating system, 2GB/3GB RAM, and a dual-lens DSLR-style camera with OIS (optical image stabilisation).
The devices may also come without Apple's iconic Home button and antenna band. It was earlier reported that the 3.5mm headphone jack would be replaced by a lightning jack, but latest reports have suggested that the headphone jack will remain.
Contradicting reports that only the 5.5-inch iPhone 7 Plus variant would have OIS, Chris Chang of Nomura Securities (via Barron's) had claimed the feature would be seen in the 4.7-inch iPhone 7 as well. He went on to say that all 5.5-inch iPhone 7 models would have a dual camera.