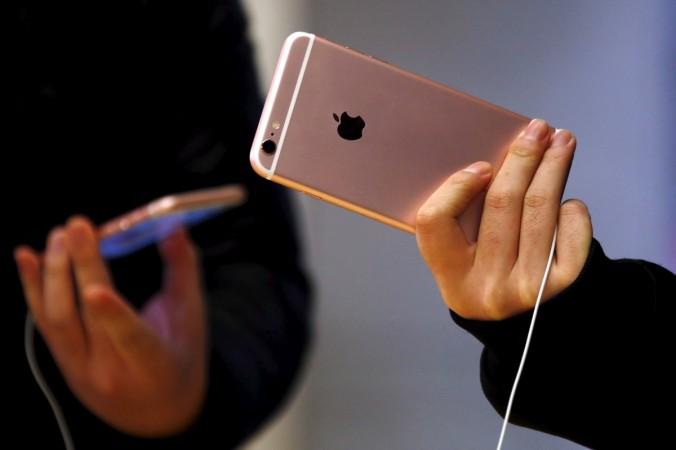 Hype on Apple's upcoming flagship device, that's being called the iPhone 7, is beginning to gain momentum with its release date drawing close.
The Cupertino giant has a history of maintaining utmost secrecy on its devices until their launch but that doesn't stop leaksters from revealing details, including specifications and pricing.
Apple released its current flagship, the iPhone 6s, in September last year, so it is natural for fans to expect the next-generation device to be announced at around this time.
As expected, leakster Evan Blass aka @evleaks has claimed in a Twitter post that the iPhone 7 will be unveiled on Sept. 12.
Though the official date has not been disclosed to be Sept. 12, it is almost certain that the device will see the light of day during the month.
Apple is expected to release two variants — the iPhone 7 with a 4.7-inch screen, and the iPhone 7 Plus with a 5.5-inch screen and a dual camera. The variants are expected to share the rest of the features, including hardware and software.
According to reports that have surfaced so far, the iPhone 7 may resemble its predecessor both in design and size. It is expected to be powered by an A10 chip, runs iOS 10 operating system, houses a 2GB/3GB RAM, and mounts a camera with OIS (optical image stabilisation). The 3.5mm headphone jack seen in the iPhones thus far is expected to be replaced by a lightning jack.
Interestingly, a report has claimed that the iPhone 7 and iPhone 7 Plus will be cheaper than their predecessors. MobiPicker has reported citing a Chinese tipster that the iPhone 7 will be priced at 5258 Yuan (around $802) for the 32GB model, 6088 Yuan (around $924) for the 64GB, and 7088 Yuan (around $1075) for the 256GB variant, as compared to 5,288 Yuan for the 16GB model of iPhone 6s.
The 32GB iPhone 7 Plus is expected to be priced at 6088 Yuan (around $924), 6888 Yuan (around $1045) for 128GB model, and 7888 Yuan (around $1197) for 256GB, as against the price of the 128GB iPhone 6s Plus that is priced at 7,788 Yuan.