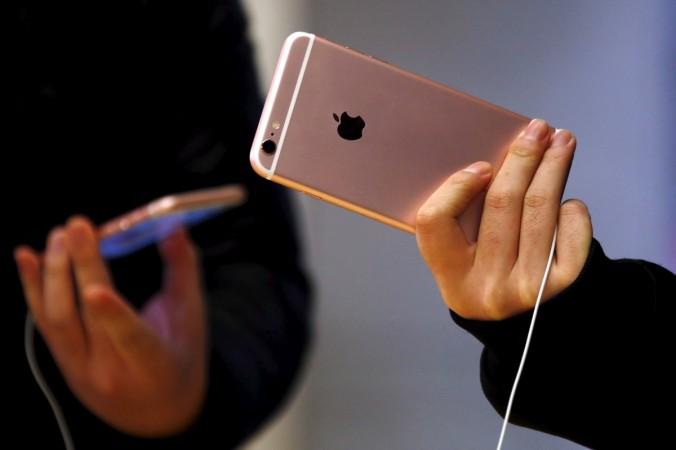 Several details of Apple's upcoming flagship devices dubbed as the iPhone 7 and iPhone 7 Plus have been leaked over the last few weeks, though its release date is months away. Now, camera specifications have surfaced, and it hints at one much superior than the one you see in last year's iPhone 6s.
Apple is expected to release two variants of iPhone – the iPhone 7 and iphone 7 Plus – in the third quarter of this year. It is tight-lipped on the release date, but the device should come in September as the iPhone 6s will complete a year cycle in the market by then.
Interestingly, Chris Chang of Nomura Securities (via Barron's) has said that both the 4.7-inch and 5.5-inch iPhones will have OIS (optical image stabilisation), contradicting earlier reports that only the iPhone 7 Plus will come with the feature and the iPhone 7 won't.
"We expect a sharp increase in camera module ASP from 2H16F as we think: 1) dual camera module is likely to command 2.5x ASP premium vs. single-cam, and 2) OIS (optical image stabilisation) will also be equipped in the new 4.7" iPhones – currently only the 5.5" model has OIS," he said.
He went on to say that Sony may run behind schedule in delivering dual cameras for the upcoming iPhones due to the damage to its facility in the recent earthquake, hinting at a possible gaining of majority share by LG Innotek in manufacturing cameras.
It was reported that the 5.5-inch iPhone 7 will come in two variants, one with a dual camera and the other with a normal one, but Barron's has now claimed citing Citi Research that all the upcoming 5.5-inch iPhone 7 will mount a dual main camera.
The iPhone 6s, which was released last year, mounts a 12MP main camera with f/2.2 aperture and 29mm lens without OIS feature and a 5MP front-snapper with f/2.2 and 31mm. The bigger iPhone 6s Plus has a 12MP rear camera with f/2.2 aperture, 29mm and OIS features, and a 5MP front-snapper with f/2.2 and 31mm.
Both the upcoming iPhone 7 and iPhone 7 Plus are expected to share several specifications, including an A10 chip, an iOS 10 operating system, and a 2GB/3GB RAM. The Cupertino-based giant is expected to do away with its iconic Home button and antenna band in the upcoming devices and replace the 3.5mm headphone jack with a lightning jack.