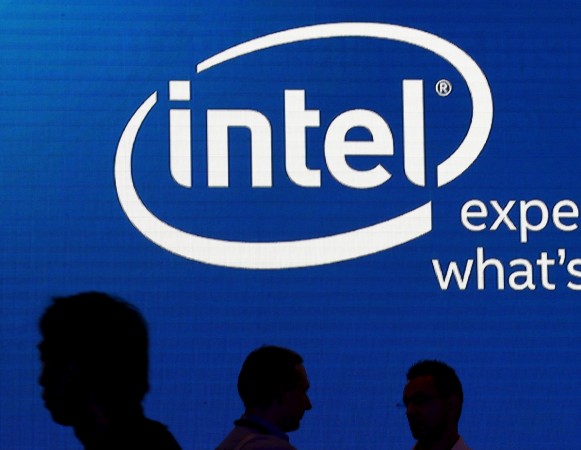 MWC 2017 is just days away and chipmakers Qualcomm and Intel have already made some important announcements. The tech pioneers have announced the latest series of LTE modems for smartphones that will push download speeds to up to 1Gbps. The end result is going to be extremely high download and upload speeds on smartphones and other mobile devices.
Read: Qualcomm's new Snapdragon X20 LTE chipset offers fiber-like download speed in smartphones
Intel's new chipset, XMM 7560, is the latest Gigabit LTE modem designed for smartphones, tablets and laptops. The XMM 7560 is the fifth-gen LTE modem by the chipmaker and it is based on the 14nm process. With its support for LTE Advanced Pro download speeds can reach Category 16 with speeds exceeding 1Gbps, and upload speeds can reach as high as 225Mbps.
"The Intel XMM 7560 modem supports 5x carrier aggregation for downlink up to 100 MHz combined bandwidth, and 3x for uplink up to 60 MHz for high-speed data services. With the additional support of 4x4 MIMO and 256QAM, it's not just fast, it's agile - opening new opportunities to deliver gigabit data rates to customers, while simultaneously creating network efficiencies," Intel said in a press statement.
Intel is already supplying chips to Apple for iPhones. Since the recent feud with Qualcomm, Apple is likely to turn to Intel for its future chipsets, which will enable iPhones to have the highest download and upload speeds. Another advantage with Intel's new chipset is its support for CDMA, lack of which in the previous chips forced Apple to use Qualcomm's chips for its iPhone models on Verizon and Sprint networks, PCMag reported.
Intel XMM 7560 chips will be available as sample in the first half of this year and go into production soon after. This gives Apple enough time to test run its iPhone 8 with Intel's new chip and launch the 2017 flagships with advanced capabilities.
Though the Intel chip is touted as Gigabit LTE modem, questions have been raised whether the XMM 7560 can actually deliver 1Gbps download speeds regularly in real world. Qualcomm told The Verge that its Snapdragon X20 model will average from 112 to 307Mbps with a peak of 533Mbps, which is far from the said 1Gbps speed but a lot faster than any of the current chipsets.
Intel, on the other hand, said that "we can get gigabit speeds in the real world."
Both chipsets support 5x carrier aggregation, 4x4 MIMO configurations, up to 256-QAM, and work with most LTE, CDMA, and GSM standards. This means your smartphones will work on most networks around the world. There are no Gigabit LTE-supported smartphones at the moment, but MWC 2017 will serve as the platform for the first batch of devices and ZTE is already confirmed its participation.