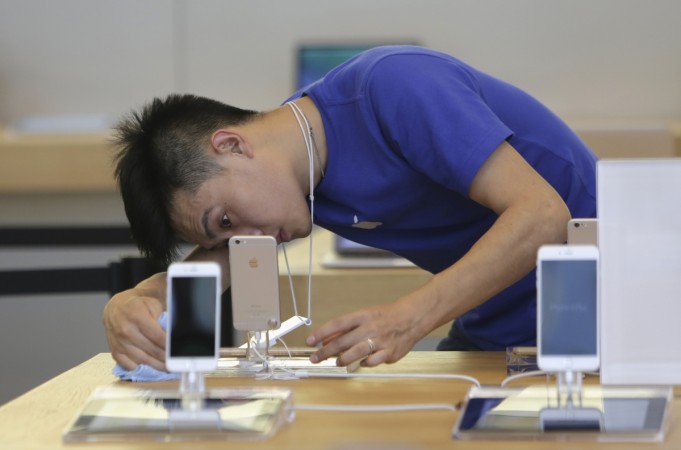 No sooner was the world treated to two new iPhone variants – iPhone 6 and iPhone 6 Plus -- than the next biggest question that haunted everyone's mind was "what's next" from the Cupertino giant. And as soon as we stepped into 2015, reports and rumors related to a certain iPhone 6s began surfacing like wild fire.
While both the new iPhones were treated to generally positive reviews on release, the next big iPhone from Apple is aiming at raising its standards and keep the competition for the top smartphone maker in the market alive. And going by reports, Apple may opt for a larger RAM support this time around.
Citing a source familiar with Apple's future plans with its range of iPhones, AppleInsider recently reported that the next iPhone models will come with 2GB RAM, something similar to the iPad Air 2. Going by the records, Apple has always used a single gigabyte of RAM in its iPhone lineup dating back to the iPhone 5, which launched in 2012.
The report further adds that the new 'iPhone 6s' model (that should be accompanied by a Plus version) will also support Apple SIM compatibility.
While most will rejoice to the idea of a greater RAM support in iPhone, since the additional RAM will allow iOS to leave tasks running in background (without needing to refresh), it also goes without saying that a larger RAM could easily affect the new device's overall battery life, as memory constantly consumes power.
"Where Apple SIM compatibility goes, that may have to wait. After all, it will take away control from carriers and could lead to confusion," the AppleInsider report states. The same source also tells AppleInsider that Apple is strongly taking into consideration shipping its next-generation handset with the Apple SIM pre-installed.
"That piece, which also made its debut with the iPad Air 2, allows consumers to sign up for mobile data plans from any participating carrier directly from the Settings app without long-term contracts and to switch providers at any time," the report adds.
In other news, Apple's upcoming 12.9-inch iPad is also set to receive some major upgrades from the company. According to a 9To5Mac report, Apple is planning on adding USB 3.0 support for the new iPad Pro (or whatever Apple plans to call it). The tech giant is also expected to start production of the new iPad in September.
"Apple is also working on technology to speed up the iPad charging time, but it remains uncertain if the final design will have these new features," the quote from WSJ on the matter states. "It is now considering the faster technology for data synchronization between the larger iPad and other computing devices," as revealed by sources.
Nonetheless, every detail related to the upcoming Apple products are still in rumour stage and has to be taken with a pinch of salt. However, expect more details to leak out for the both the new iPhone and the iPad in the coming months.