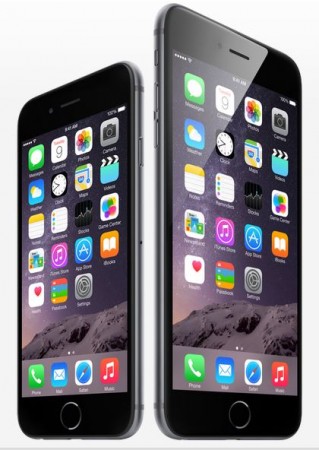 Apple's upcoming flagship smartphone, dubbed as iPhone 6s aka iPhone 7, is in the news with reports suggesting that its release date could fall in the first half of 2015 but it is unlikely to happen as production of A9 processor that is expected to power the device is yet to begin.
Reports of a late launch came on the heels of speculations that the iPhone 6s aka iPhone 7 might be released in spring 2015 along with the company's first wearable device dubbed as Apple watch or iWatch.
However, a report by UDN website (via GforGames) has claimed that the device may have a late launch as production of A9 processor has not started.
It added that Apple is unlikely to bring the iPhone 6s aka iPhone 7 with specifications similar to the iPhone 6 and at the same time running out of time to bring "something new and worthy of an S successor" which could push its release date to second half of 2015.
Interestingly, a report by iPhone7update has claimed that Apple's upcoming flagship smartphone will be powered by a quad-core A8 processor come, hinting that it could still arrive this spring.
It went on to say that the device would sport a screen made of sapphire glass, chassis made of liquid metal and house a two-lens system camera that can take high quality photos.
Nothing much is known about Apple's next-generation smartphone but speculations were rife that it could come with technology that avoids screen damage after the US Patent and Trademark Office awarded the company with the patent - "Protective mechanism for an electronic device".
The vibration motor is expected to prevent free fall on a device on its screen by adjusting its gravity. The accelerometer and gyroscope features will calculate spinning frequency of a falling device and vibration motor will adjust the centre of gravity, which can avoid a device from falling straight on its screen.